3 Ways to Improve Cardiovascular Workouts
As a fitness professional, you know the importance of maintaining good heart health. You likely offer educational classes to your gym members on the benefits of heart-healthy eating and exercise.

But are you providing your gym members with the equipment and instruction in the types of workouts they should be doing to achieve great heart health? Are you teaching them specifically how to go about heart rate training?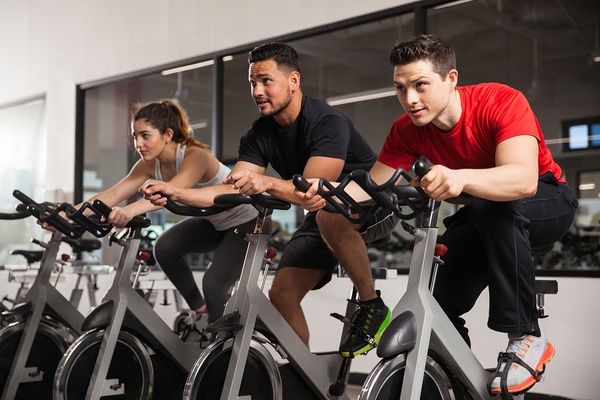 Incorporate heart rate training into spin classes.

You should. Jon-Erik Kawamoto, MS, CPT, personal trainer and owner of JK Conditioning in St. John's, Newfoundland observes: "Heart rate training provides more focus, structure, guidance and potentially more motivation for your cardiovascular workouts."

Outfitting gym members with heart rate monitors has a number of benefits. For those who may have previously just gone through the motions of exercising, wearing a heart rate monitor during exercise is a gentle reminder to kick performance up a notch or two.

By the same token, for those who tend to overdo it when they exercise, a heart rate monitor can help remind them when to slow down for the sake of safety. And for both groups of gym goers, heart rate training with the use of a heart rate monitor tends to bring, as Kawamoto said, focus and structure to workouts.

So, what are some ways to improve the quality of cardiovascular workouts in your gym?

1) Teach Interval Training

Personal trainers on your staff should be teaching their clients the significant advantages of interval training. Helping your gym members learn how to combine short periods of rest with short bursts of maximum intensity effort can make cardio workouts both more productive and more enjoyable.

Tip: Before beginning interval training, a brief tutorial regarding the use of a heart rate monitor will prove helpful to many of your gym members.

2) Make It a Group Effort

Realistically, not all your gym members will spring for a personal training session. Make heart rate training a group effort by incorporating it into your group fitness classes. Aerobic movements like kicking, spinning, dancing, and jumping can all give participants a heart-healthy workout.

Tip: Consider making group classes a bit more competitive by using heart rate displays during class as motivators. This is easy to do with AccuroFit club solutions.

3) Combine Aerobic Activity with Resistance Training

The NCSF Personal Trainer Blog offers this suggestion: "Mixing 2 to 5 minutes of steady state training with anaerobic exercises will not only improve caloric expenditure but also increase muscular strength/endurance, allowing for longer bouts of aerobic training. Combining the two will help account for time management by targeting musculoskeletal imbalances or flexibility concerns. Bodyweight exercises are generally most appropriate in cardio-circuits."

Tip: Adding weight training to a cardio routine requires a bit of skill, so encourage gym members to have a personal training session first to ensure safety.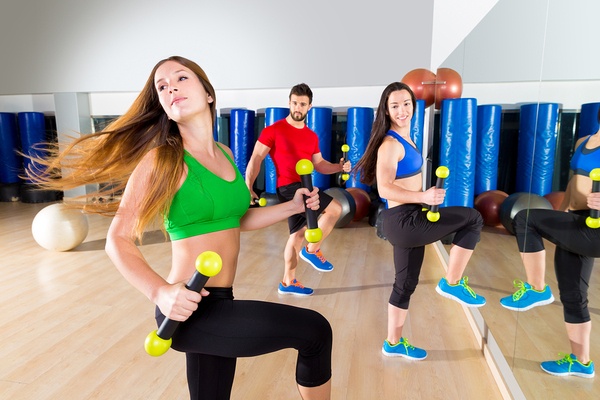 Add weight training to cardio sessions to rev up the heart rate.

The Bottom Line

Heart health is an essential component of overall health. Help your gym members to achieve and maintain good heart health by providing education and instruction about heart-healthy workouts. Provide the right equipment for your gym members to facilitate heart rate training. To explore the AccuroFit family of heart healthy equipment, download the catalog today!