4 Reasons Your Fitness Center Should Offer Massage Therapy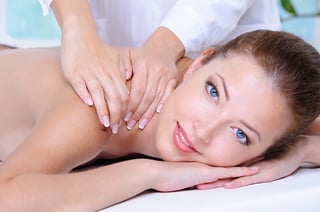 In the fitness industry, competition is fierce. According to Expansion Capital Group, 80 percent of gyms go out of business in their first five years, and 16 out of 17 go out of business within 8 years.

What is the difference between a successful gym and a failed business? Often, it comes down to the added services your fitness center offers to members. One of these added services is massage therapy.
If you have counted massage therapy out as an added service to be offered to your members, consider these reasons to count it right back in:

1) Massage therapy can be an additional revenue source for your fitness center.

Adding massage therapy as a service to your gym members makes good business sense. According to information from CostHelper.com, nationwide gyms charge $30 to $50 for a 30-minute massage, and $50 to $90 for a 60-minute massage. Many gym members find these prices to be quite reasonable, and fitness centers that provide access to massage therapists typically see a bump in memberships and total revenues.

2) Massage therapy can sweeten the deal for new membership enrollment drives.

Offering a complimentary massage or two for new members during a gym promotion can be a determining factor in whether prospective members sign up with you or with the competition. An added benefit of offering at least one complimentary massage is that, if your therapist is skilled, new gym members will not hesitate to pay regular prices for massages when the promotional period ends.

3) Massage therapy demonstrates your commitment to member satisfaction and retention.

When offering massage therapy as an added service, it is a good idea to educate your members about the significant advantages of regular massage therapy. This underscores your commitment to helping your members live a healthy, active lifestyle free of injury and cements your relationship with current members.

4) Massage therapy provides real health benefits that members appreciate.

The American Massage Therapy Association (AMTA) has compiled a virtual laundry list of benefits regular exercisers can derive from massage therapy, including:
Reduced muscle tension
Improved relaxation
Increased range of motion
Improved soft tissue function
Decreased muscle stiffness and fatigue after exercise
Injury prevention
Do you have members who are serious weightlifters? BreakingMuscle.com notes the following benefits of massage therapy for weightlifters:
Improved flexibility
Better circulation
Pain reduction
Decreased tension
Sleep improvement
For senior gym members, massage therapy offers several significant benefits, including:
Improved cardiovascular health
Improved balance
Decrease in the pain caused by rheumatoid or osteoarthritis
Improving Member Retention with All the Right Stuff

Offering massage therapy is one of many ways to distinguish your gym from the gyms of competitors. When you are planning your member retention strategy, it is wise to consider smart steps you can take to keep your members engaged and satisfied with what you offer.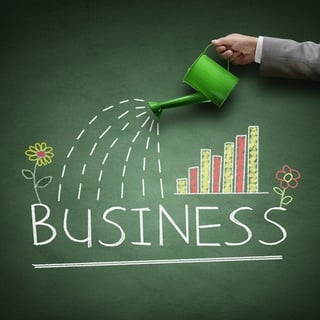 This means giving attention, not only to the added services you can provide, but also to the total gym experience you provide. right down to the equipment you choose.

Accurofit club solutions help you provide your members with the best experience in the fitness industry, even including a mobile app that keeps your members engaged with your gym both during workouts and on the go. Do you want to see the Accurofit system in action? Make it happen by requesting a demo today!