6 Fundamental Keys to Fitness Center Success
Fitness business success does not come by accident. It requires detailed planning, careful execution, and consistent hard work. In this regard, running a successful fitness business is much like training your own body and maintaining physical fitness over time.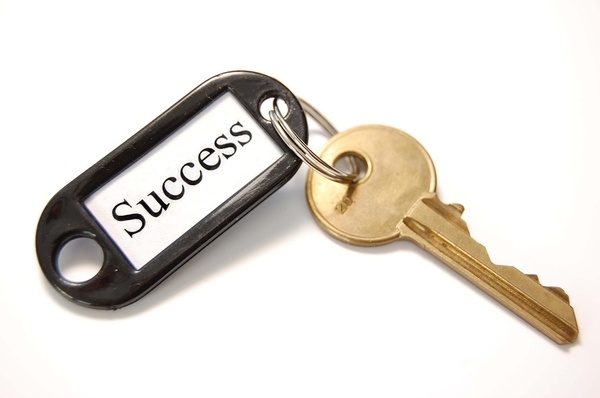 Read on for 6 keys to fitness business success.

Just as there are some principles of physical fitness that are basic to any fitness plan, such as healthy eating and appropriate levels of exercise, so too there are guiding principles that will keep your fitness business on track for the long term.

Here, then, are some bits of fitness business advice that represent the fundamental keys to fitness center success:

Tip One: Know Your Target Audience

You cannot simply jump into the fitness business and hope for the best. Savvy fitness business owners know that step one toward success is to know your target audience. Thinking about your future gym, what does the average gym member look like? Where does he or she live? What types of fitness classes or equipment will your average member want to see? What hours will he or she want to come to the gym? Will a child care center be needed? What about amenities such as a juice bar, or in-gym massage therapy?

Asking and answering these questions will help you know where your gym should be located, how it should be stocked, what business hours you should offer, and what amenities you will need to include in your budgeting plans. While you may not be able to include everything at first, having a clear vision of where you are headed will help you succeed.

Tip Two: Price Appropriately

Price can be a real sticking point for your members. Price too low, and you will be unable to achieve sustainable business growth. Price too high, and your members will go elsewhere. The article "9 Models to Build a Profitable Fitness Business" notes plainly:
"You should match pricing to the market you want to reach and the types of services you're offering. Get this right and you'll be set up for success. Get it wrong and it's difficult to make the economics of your business ever work right."
Tip Three: Learn from the Competition

While you may be inclined to think of your competition as a bad thing, the truth is that competition is healthy. For one thing, if you have competitors in your market, it usually means that there is demand in your market for the type of service you offer. That's good news.

Just as a physical competitor in a sports event can keep you focused on giving your best performance, so too, a competitor in your marketplace can keep you focused on providing the optimal experience for your gym members to keep them coming through your doors. If you are losing gym members to a competitor, find out why. Then, adjust your strategies to address the problem.

Tip Four: Hire, Train, and Retain the Right Help

One of the most critical factors for the success of any business involves hiring the right people to do the job. In the fitness business, this is especially important. Since practically your entire staff will be front-facing employees, it is vital to find highly qualified, professional staff members who put an emphasis on client satisfaction at every interaction with your gym members. A well-trained and courteous staff can be the difference between the success or failure of your gym.

Tip Five: Make Adjustments when Needed

The article "6 Important Keys to Success in Your Fitness Business" highlights the need for business agility. Just as flexibility is important to your physical health, having a flexible approach to your fitness business will help you succeed. The article suggests:
"A systematic review of client results will show whether a program is working ... You should ink into your calendar time every three months to review what's worked and what hasn't over the last period. Once you uncover the source of your slump, create a new plan of action. If necessary, begin back at number one and work your way through the process again."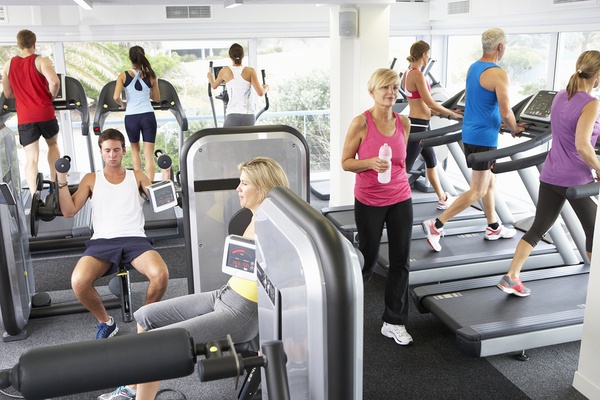 Want to see your gym filled to the brim with happy members? Give them what they want!

Tip Six: Use the Right Fitness Technology

From choosing the right fitness software products to choosing the appropriate equipment for your gym, you need to leverage fitness technology for your benefit. For instance, consider the growing interest of your gym members in technology that enables them to track their fitness progress over time. Do you offer that type of technology in your gym? If not, you are losing your members now, or you will be in the near future.

The AccuroFit system is a perfect solution for your club. With equipment and a mobile app that integrate together seamlessly, the AccuroFit system enables your gym members to measure and track their progress in and out of the gym.

Are you ready for fitness business success? Request a demo of the AccuroFit system as part of your business strategy today!