6 Reasons Your Gym Should Offer Personal Training for Seniors
Are you looking for a source of increased revenue for your fitness business? Look no further. The age of senior fitness has arrived. As baby boomers enter their retirement years, they represent a huge marketing opportunity for personal trainers and gym owners all over the country.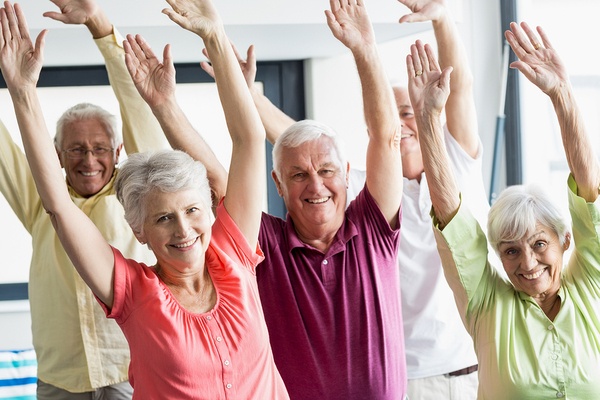 Seniors represent a huge opportunity for your fitness business.

If you are wondering if marketing your gym to seniors is a good idea, here are some reasons to give it a try:

1) Baby Boomers are Big Business

According to Pew Research, 10,000 Baby Boomers officially become senior citizens every day since January 1, 2011. By 2030, 18 percent of the nation will be older than 65. FastCompany's "Marketers, These Eye-Popping Stats Will Make You Stop Chasing Youth, Start Courting Boomers" reports that Baby Boomers control a whopping 70 percent of America's disposable income. In other words, senior citizen health is where the money is.

2) Baby Boomers Embrace a Fitness Mindset

When you think about it, Boomers are the generation that brought fitness to the forefront. The generation that saw jogging become a popular pastime embraced a fitness mindset with a vengeance. If you doubt it, think about Jane Fonda and her success with fitness videos. Her audience? People who are now Boomers.

3) Senior Citizens Join to Engage Socially

As a gym owner, you know that building a sense of community is integral to member retention strategies. While seniors join gyms for the sake of getting and staying in shape as they age, they also join for the social aspects of a gym membership. A strong senior community in your gym translates into better retention rates.

4) Seniors Need Personal Trainers

Perhaps more than any other group in your gym, seniors need the services of a personal trainer and are more than willing to pay for that service. Working with a personal trainer can help seniors to cope successfully with ailments like lower back pain, arthritis, and limited mobility.

Michael Everts, owner of Fit in Dupont Circle, notes:
"You have to be mindful of those sorts of challenges, but clients can often accomplish a lot with simple exercises with limited movement. You can build up enough strength to eventually perform more progressive moves."
Increased mobility is a big bonus for seniors and training regularly with a personal trainer is a boon to senior citizen health.

But, it is not just the seniors who benefit. Personal trainers who work with senior clients benefit as well. They experience the joy of watching their work pay off in very real terms for their clients. What could be better than that?

5) Seniors Provide a Means of Community Outreach

While most of your work with seniors will be inside your fitness center, seniors also provide an opportunity for you to become more visible in the local community. Many gyms have seen success by providing on-site fitness programs at assisted living facilities. Even if these programs are offered for little or no cost to assisted living residents, they still provide a great source of good publicity for your gym.

6) Seniors Are Results-Oriented

Baby Boomers are looking to stay active for as long as possible. Those who are able to be out and about intend to stay that way. In your gym, you will find that seniors are results-oriented. Because they are often retired from secular work, they can focus on regular gym attendance, and they love to measure the progress they are making.

By encouraging seniors to use tracking systems like AccuroFit, you can build excitement in the senior population. As they see their progress and celebrate it, they provide the perfect atmosphere for all your gym members with their positive, can-do attitude.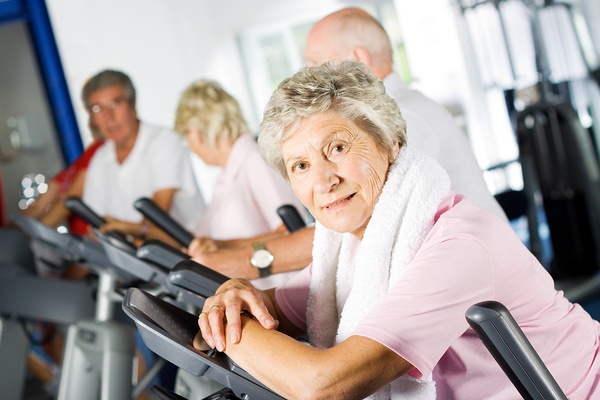 Encouraging seniors to join your gym benefits everyone.

The Bottom Line

Baby Boomers represent a huge market for your fitness business. Providing personal trainers with experience in working with seniors will help you appeal to this large segment of your local community. Encouraging senior citizen health is both profitable and productive for your gym. Do not forget to engage your senior members more thoroughly through the use of monitoring systems like AccuroFit that track their progress and provide feedback to keep seniors motivated and moving.

Want to see the AccuroFit system at work? Request a demo today.