America's Kids Aren't Moving: What Is Your Gym Doing about It?
If you knew that you could use your fitness center business to save the life of a child, would you do it? No doubt your answer to that question is a resounding "yes". The good news is that your fitness center can be a source of life-saving instruction and education that may well save the lives of many children in your community.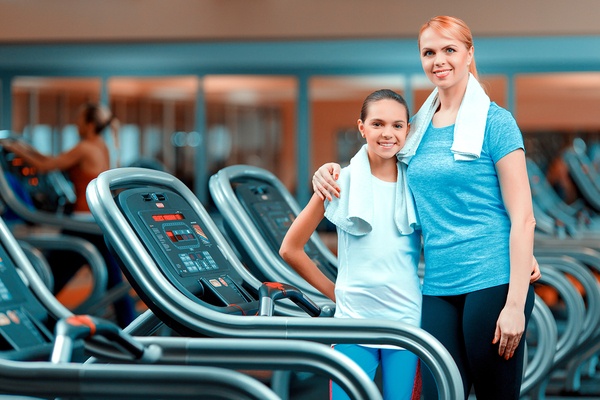 Is your fitness center business focused on families?

Realizing the Scope of the Need

As a fitness professional, you know that leading a sedentary lifestyle puts a person at risk for serious health complications, including obesity, diabetes, cardiovascular disease, and other related chronic health issues. That is why you promote a healthy, active lifestyle for your gym members.

But what about their children? According to research from the National Physical Activity Plan Alliance, only 21.6 percent of children aged 6-19 meet U.S. physical activity guidelines overall. Here is the breakdown per age group of children who get the appropriate amount of exercise each week:
Children aged 6-11: 42.5 percent
Children aged 12-15: 7.5 percent
Children aged 15-19: 5.1 percent
The current U.S. physical activity guidelines for children include 60 minutes of physical activity per day for five out of seven days of the week. While these guidelines may seem to be well within reach of the average child, the reality is that American children are simply not choosing to get up and move about.

The same report shows that nearly 63 percent of children are spending two hours or more each day on screen time for entertainment purposes. This is troubling, as the American Academy of Pediatrics encourages doctors to counsel parents to limit screen time for their children to less than one to two hours per day.

Promoting a Family-Oriented Fitness Center Business

Considering the scope of the problem, what can you do to encourage children in your community to ditch screen time in favor of heart-healthy physical activity?

ClubInsiderOnline.com provides a list of good resources for fitness center owners and personal trainers to use to design programs that will appeal to both children and their parents. Here are a few of them:
Youth Fitness Specialist Program: ACE offers a Youth Fitness Specialist Program to help parents and professionals in fitness, health care, recreation or education gain the knowledge and skills they need to create customized and organized fitness programs for children and teens.
ACEFit youth fitness resources: This library of healthy living articles is designed to empower parents, fitness professionals, community leaders, and the kids themselves incorporate physical activity and good nutrition into everyday life.
Youth fitness research: ACE regularly commissions independent research from universities and trusted partners nationwide on youth fitness.
These resources provide a wealth of information to help you design the right fitness programs for families in your gym.

To promote family fitness, many gym owners specify "family-time" hours in their fitness center to encourage parents to bring the kids along for a great workout. Additionally, you might consider offering youth boot camps after school or during summer vacation.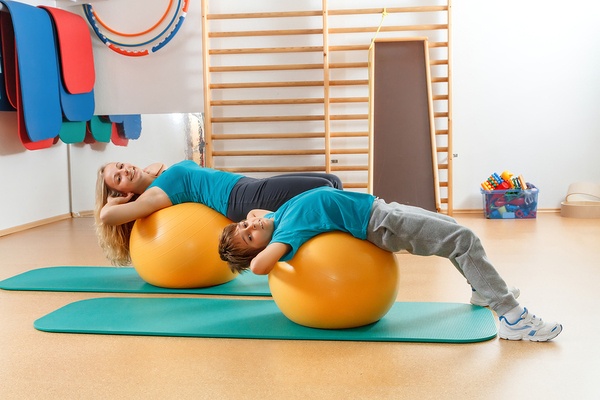 Promote "family time" hours in your gym to help families enjoy exercise together.

If your club has a swimming pool, offering youth swimming lessons and sponsoring swim meets may attract young people. Partnering with your local school district to provide seminars about the importance of a healthy lifestyle is also a great idea because it has the dual effect of educating young people and providing a great marketing opportunity to reach additional adults as well.

Equipping Your Gym for Family Fitness

As an owner of a fitness center business, your goal must be to position your gym as the go-to place for families looking to get fit and stay active. To that end, it is important to perform community outreach, to design kid-friendly fitness opportunities in your gym, and to provide the best equipment to help families stay physically active.

The AccuroFit system is a line of products designed to promote heart-healthy activity. Why not take a moment now to download the catalog and see for yourself what AccuroFit offers for your gym?