Build Your Fitness Business with a Drip Campaign
Fitness clubs are always looking for new ways to build their businesses through better marketing. But with so many members and potential members in the mix, how do you keep track of them all in order to market to them in the most effective way? Enter drip marketing campaigns. Here's a closer look at this increasingly popular marketing method, along with tips for getting it right.
What is a Drip Campaign?
The Balance described drip marketing as, "A direct marketing strategy that involves sending out several promotional pieces over a period of time to a subset of sales and/or prospect leads that you've captured in a lead nurturing campaign."
Specifically, the name drip marketing is a reference to "drip irrigation," a term used in gardening and agriculture. When you think of it that way, it makes smart sense: You don't flood all of your plants with water all at once; nor do you delay watering one when it's ready for a drink. The same principle applies to drip marketing: It allows your to consistently touch base with leads based on a number of customizable factors, including intervals and actions, such as open rates, by members and prospective members.
Drip marketing also comprises a variety of purposes, including top-of-mind drips, aimed at keeping your fitness business in leads' minds; educational drips, designed to provide relevant fitness-related information; re-engagement drips, geared at winning back "cold" leads; competitive trips, targeted at your competitor's customers; promotional drips, created to entire prospects through special pricing and other promotions; and training drips, useful for "onboarding" new members.
Ultimately, well-executed drip campaigns can guide prospects to action without the intervention of a sales or marketing team by smoothly moving them through the cycle. They can also offer insight into which prospects are close to taking action, and which are not engaged so you can take corrective action toward re-engaging them, if necessary.
One last note about drip marketing? While many people think of it as the exclusive domain of email, it can also include a number of other communication methods, including newsletters, postcards, handwritten letters, promotional/sales brochures, and even phone calls.
What Are the Benefits of Drip Campaigns?
Drip campaigns are beneficial in several different ways. For starters, they allow your fitness business to deliver the right information at the right time -- thereby keeping users uniquely engaged and interacting with your fitness business in the most relevant way.
Drip campaigns are also effective for creating and nurturing early stage leads in the direction of sales readiness. This also keeps your sales team moving by offering them an ongoing supply of leads.
Lastly, drip campaigns take the tedium out of the equation by automatically (and strategically) educating and nurturing leads, thereby avoiding wasted time and missed opportunities while allowing your fitness center staff to focus their efforts more directly on mission-critical work.
Maximizing Your Drip Campaign
Deciding to add drip campaigns to your marketing efforts is just part of the equation. Equally if not more important? Getting it right.
Targeting and tailoring your messages is essential parts of any successful drip campaign. Members and prospective members should receive personal, precise messages. For example, sending member groups who have shown interest in personal training or fitness classes relevant tips and information adds value for them while simultaneously increasing engagement.
This is also important from a more practical point of view in terms of how, when and why members prefer to be contacted. Soliciting their preferences regarding how they'd like to receive content is an engagement booster.
Conversely, sending messages which are incorrect, inapplicable, or simply unwanted can have an opposite-than-intended result: disengagement.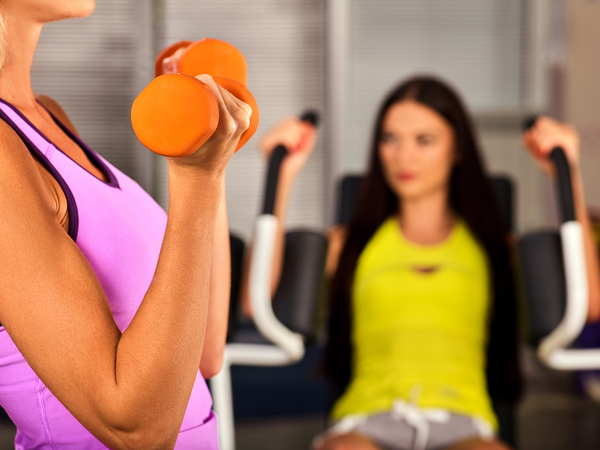 Which begs the question? How do you know what's working and what's not? With a breadth and depth of analytics available at your fingertips, it's easier than ever to know what's working and what's not. From KPIs and campaign goals to click-throughs and bounces, today's marketing automation tools can help you streamline your drip campaigns for optimized outcomes.
As a fitness business owner, boosting membership is probably at the top of your to-do list. However, drip marketing also serves a higher (and beautifully aligned purpose): delivering a fulfilling member experience. Another valuable tool for today's forward-thinking fitness businesses? The Accurofit System. Request a demo today to learn more about what Accurofit can do for you.