Building a Fitness Business That Endures - Part 1 of 4
Over the five year period between 2012 and 2017, the fitness market grew at an annual rate of 2.1 percent. This upward trend is forecast to continue, according to an IBISWorld market research report on gym, health and fitness clubs. But just because the fitness industry forecast is bright doesn't mean the road ahead is an easy one for fitness businesses. In fact, as more competitors enter the market trying to cash in on the abundant opportunities, taking steps now to lay the foundation for ongoing fitness business success is essential.
This four-part series is designed to offer critical guidance to today's forward-thinking fitness businesses for navigating this fast-moving, highly competitive industry.
Keeping an Edge in a Booming Market
Understanding the current state of the fitness industry is an important part of safeguarding your fitness business's success. While this can be is easier said than done due to the complex and multi-factored nature of the industry, IBISWorld has identified several driving factors.
According to the report, "The Gym, Health and Fitness Clubs industry has benefited from recent marketing campaigns aimed at fighting obesity, as well as consumer trends toward improved health. Further driving demand for industry services, many health-conscious individuals have incorporated fitness into their daily regimen. Additionally, the number of adults aged 20 to 64, the largest gym-going demographic, has grown, spurring demand for gym memberships over the period."
And while much of the industry growth can be attributed to an increase in disposable income, fitness business owners are still up against one overarching question: How can they be certain that their business has and will continue to have what it takes to stand out from the crowd?
This, too, can be harder than you think: According to a report from South University, "Competition in the fitness industry is fierce with large, all-inclusive clubs vying against smaller independent gyms. There is also competition coming from other recreational activities and home fitness programs, such as the popular P90X."
While this competition is good in that it ultimately propels all fitnesses businesses to improve, it also leaves no room for those which fail to keep up, evolve, and push forward.
Three Key Elements of Fitness Business Growth
Putting three key elements front and center of your business strategies can help you proactively position your fitness business to stay relevant in the ever-changing fitness industry landscape. These include:
Business fundamentals, comprising experience, licensing, location, funding and record keeping, etc.
Equipping, comprising staff, equipment, and programs, etc.
Marketing, comprising membership, retention, fitness fads, and methods, etc.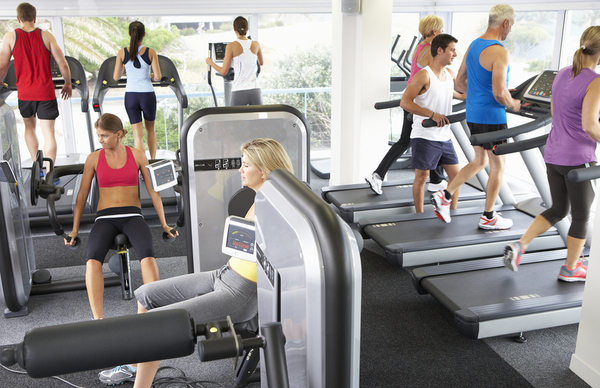 Over the subsequent blog entries in this series, we will address each of these factors in greater depth -- all toward one invaluable takeaway: While we can't know for certain what the fitness industry will look like in 50, 25, or even five years from now, we do know that planning ahead, making smart decisions, and implementing effective mechanisms targeted at supporting your fitness business growth goals are all fundamental aspects -- not only when it comes to running a gym, health club, or other fitness business in the here and now, but also when it comes to ensuring future success.
For more fitness business advice and/or to learn about the vital role technology can play in boosting fitness business enrollments and membership retention, request a demo from Accurofit today.