Building a Fitness Business That Endures - Part 2 of 4 - Business Fundamentals
In part one of this four-part blog series on building an enduring fitness business, we provided an overview of three key elements of growth. In this follow-up entry, we take a closer look at the first element: business fundamentals. Read on to learn more about these must-haves for growing your gym, health center or other fitness business.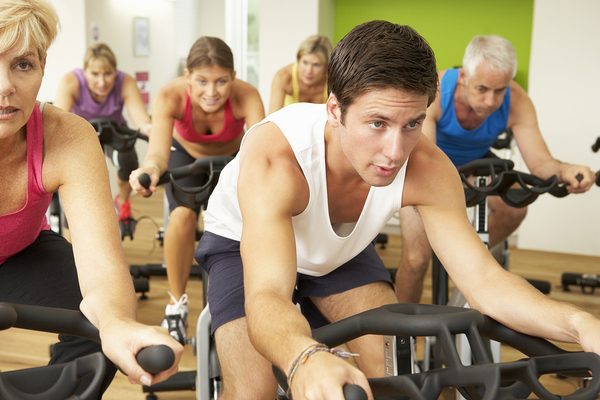 Love spinning? Build it into your fitness center plan.
Why Business Fundamentals Matter
No business suddenly appears fully formed and operational. Rather, every business is built from the ground up and bolstered by a set of fundamentals -- each aimed at creating value. Together, these building blocks inform not only how your gym or fitness center is envisioned and brought to life, but also continue to serve as guideposts for growth along the way. Conversely, without these foundational elements, your business lacks the infrastructure required to survive and thrive.
Five Fitness Business Fundamentals
Which begs the question: What business fundamentals are particularly important for a gym or health center? Here's a closer look at a handful of acute business fundamentals for today's fitness businesses.
1. Vision
At the root of every business -- from mom and pop shops to multibillion-dollar corporations? A vision. Gyms are anything but exempt from this requirement. In fact, your vision for your gym is critical to its ongoing success.
This often comes down to the basic question: Why are you starting a fitness center? This vision will inform many subsequent decisions, such as whether you envision a niche facility or large gym and what type of programming you'll offer. Ideally, your vision will align with your particular interests. For example, if you're a Pilates enthusiast, opening a boutique Pilates studio or incorporating Pilates classes into your programming makes smart sense.
Your vision doesn't exist in a vacuum, however. It must be backed by strategy. Writes Donald J. McCubbrey in his book, Business Fundamentals,
"Devising the right strategy often requires a great deal of market research on the history of your competition, potential customer needs and wishes as well a taking into consideration the economic climate and cultural factors that could impact your startup."
2. Licensing
Paperwork may not be fun, but it's necessary for both opening a fitness center and for maintaining good standing. Obtaining state and local business licenses, registering your business name, and procuring insurance coverage are just the start.
In addition to keeping up your licenses, it's important to recognize that your licensing requirements may change as your business grows. For example, if you add childcare for your members or a snack bar, you will likely need childcare and food service licensing. Staying on top of these details can help you avoid costly errors.
3. Location
The expression "Location, location, location," is an oft-touted one, and with good reason. The right location can make or break your fitness center. Many factors go into choosing the right location for your gym, including rent costs, proximity to population centers (with a focus on your target population group), and local market conditions.
As with all of the business fundamentals discussed here, your facility and location needs are not static. Rather, they may change over time.
4. Financials
While financial practices may differ from organization to organization, having a solvent financial strategy is essential to future growth. Writes business leader David Shedd for Business Insider,
"Cash flow is what matters. This is the fundamental of finance and accounting which constantly gets forgotten or obscured in the day to day business. At the end of the day, accounting done right is just a way to keep track of whether you have more money in your bank account at the end of the day today than you had at the end of the day yesterday. ….Yes, growth needs to be funded and so projects and business lines can often consume cash for months or even years. But, that has to end, and the project, or business line, needs to start generating cash."
In other words, no amount of clever accounting will matter if you're not bringing money in the door. And while your fitness business may have started with external financing, finding new ways to generate capital is vital to sustaining and growing your business.
5. Accounting
That said, accounting does play a pivotal part in understanding your finances in order to support optimal decision-making.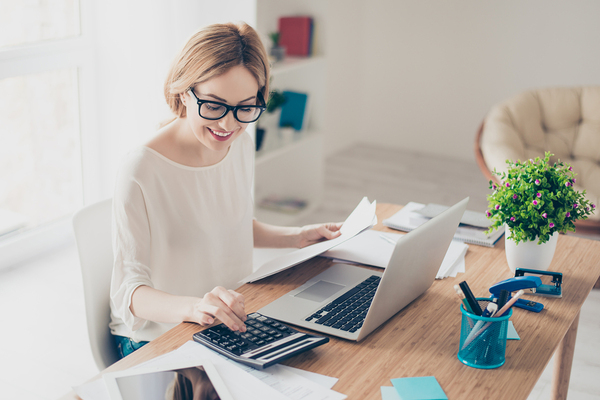 Accounting isn't just about crunching numbers; it's about optimizing decision-making.
Says the Houston Chronicle of the invaluable role of accounting,
"Developing a growth strategy centered on financial information may give business owners and managers reasonable expectations for future operations. Owners and managers may also use financial information to determine where to make improvements in their businesses….A few accounting growth strategies include expanding through profits, accelerating income, building strategic business relationships, diversifying business operations and streamlining current production operations. Each type of growth strategy requires business owners and managers to focus on different aspects of their company. These growth strategies may also depend on the size and strength of current business operations."
Ultimately, no two fitness businesses are identical. However, each must pay attention to these core business fundamentals in order to succeed. Stay tuned for the third part of this series on an equally important part of growing your fitness business: Equipping, which increasingly prioritizes fitness monitoring capabilities. To learn more about how the Accurofit System can help your fitness business stay ahead of the curve, request a demo today.