Building a Fitness Business That Endures - Part 3 of 4 - Equipping
Today we continue the third part in our four-part series, "Building a Fitness Business That Endures." The focus of this entry? The role equipping --and its three primary facets -- plays in supporting your fitness business growth. Here's a closer look at what all gym, health club, and fitness center owners need to know about how equipping factors into fitness business success.
Why Equipping Matters
Equipping is a make-it-or-break-it aspect of any fitness business. Why? Because while the majority of business fundamentals and marketing are conducted behind the scenes, equipping is consumer-facing. In other words, while prospective members may not directly care about your accounting strategies or marketing practices, they are keenly aware of your equipment, staff, and programs. Cut corners or fail to exercise due diligence in any of these areas, and your membership recruiting and maintenance will likely take a hit.
Three Elements of Equipping
Running a fitness business can be expensive. However, cutting corners on equipment can lead to unexpected, long-term costs. Conversely, high-quality equipment pays for itself over years of use as well as in terms of lower maintenance costs. The takeaway? Make sure that the equipment you choose is durable and reliable enough to withstand the daily wear and tear of your projected membership. Additionally, opting to buy from manufacturers which offer post-sales support can further boost your equipment performance -- not to mention your own peace of mind.
When purchasing equipment, it's also vital to factor in your target population. For example, your equipment needs will differ if you're catering to powerlifters or cycling enthusiasts. Adopting too narrow an approach, meanwhile, can limit your membership as well as the personal growth of your members. Offering a variety of equipment can encourage members to progress and try new things.
One final yet critical component of equipment? Today's increasingly digital world. Fitness apps and wearables have transformed the fitness industry landscape. Incorporating digital technology into your fitness business ecosystem can be an invaluable selling point.
Writes fitness business expert Sam Feltham for Huffington Post: "Having a target market is the foundation on which you build your business. If you don't know who you are trying to help then you will end up helping no one. Right now you might be thinking that you appeal to everyone and that you don't want to alienate any potential clients but let me ask you, if you had a problem with your vision would you go to a GP or an optician?"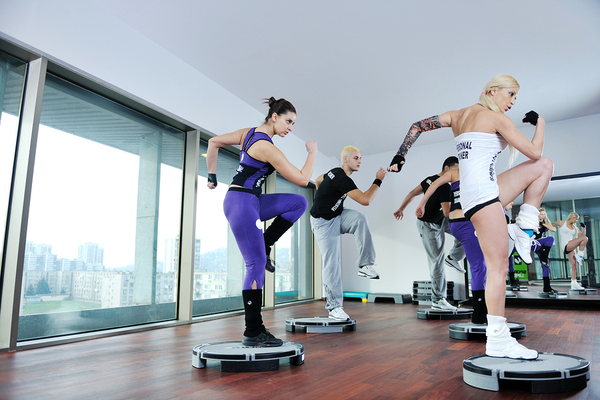 While this applies to your marketing methods (we'll get to that later), it also applies to your programming. What programs are your members looking for, and how are they looking for those programs to be delivered? From offering fitness classes which best suit your member needs to choosing the right days and times, programming -- which also comprises everything from personal training to nutritional counseling -- is a highly strategic endeavor.
Another thing to keep in mind about your fitness business programming? It's dynamic, not static. As the fitness business evolves, your membership fluctuates, and population demographics change, so must your programming.
Staffing is a top concern for any growth-minded fitness business. Says Club Industry, "First things first: Hire and train a great staff. Of course, your staff is extremely important to your gym's chance at succeeding, from the front desk check-in associate all the way to the manager you choose to run your daily operations. You must train them in a way that they understand your vision and philosophy on how to treat members like family and ensure that they are always smiling and engaged with the members. Staff members should go out of their way to call the member by name or ask about their day when they see them. Retention rates will increase, and members will be less likely to bounce to the gym across the street if they feel like you care and actually notice when they arrive for a workout."
But it's not just about visible staff like front desk workers, instructors, and personal trainers. It's also essential to hire the right behind-the-scenes employees.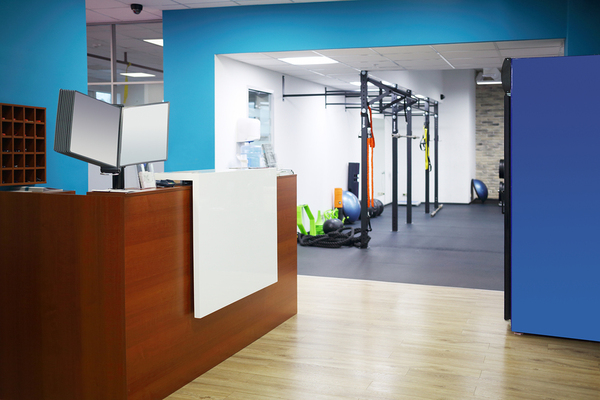 Continues Club Industry, "Make sure you have a reputable lawyer to look over and review all of your contracts. Many businesses have failed because owners have signed a poor lease or entered into a bad business agreement. Find a mentor or hire a consultant, preferably someone successful in running your type of club."
The overall takeaway? Equipping isn't just about choosing equipment, implementing programs and hiring staff. Rather, it's about choosing equipment, implementing programs, and hiring staff which align with your consistent and comprehensive vision for your health care facility. Of course, none of this matters without the right fitness business marketing plan in place. Make sure to check back next week for the fourth and final part of this series, "Building a Fitness Business That Endures - Part 4 of 4 - Marketing." To start equipping your business with the technology today's metrics-minded members are looking for, request a demo from Accurofit today.