Can Analytics Have a Role in Fitness Center Membership Retention?
At one time or another, all business owners and managers have wished they could read the minds of their clients. While this talent is, as yet, an impossibility, 21st-century technology serves up the next best thing: analytics enabling organizations to derive actionable, performance-forward insights into customer wants, preferences, behaviors, and needs.
Today's health clubs and fitness facilities aren't exempt from benefiting from today's data-rich environment -- particularly as it pertains to membership retention. In fact, they have quite a lot to gain from incorporating analytics into their business strategies. Here's a closer look at what all fitness center operators need to know about our increasing ability to harness raw data into powerful analytics.
Data Tells a Story
Data is everywhere. From how and when members and potential members access your website to when members are working out and what features they prefer, this information is literally all at your fingertips. Perhaps PayPal co-founder Max Levchin put it best when he said, ""The world is now awash in data and we can see consumers in a lot clearer ways."
But Are You Listening?
In fact, data can be used to help fitness businesses like yours to answer key business questions which can help deliver better member experiences and, in doing so, facilitate optimal growth. This data, however, is nothing without analytics.
Which begs the question: What is analytics anyway? World leading information technology research and advisory company Gartner Research proposes,
"Analytics has emerged as a catch-all term for a variety of different business intelligence (BI)- and application-related initiatives. For some, it is the process of analyzing information from a particular domain, such as website analytics. For others, it is applying the breadth of BI capabilities to a specific content area (for example, sales, service, supply chain and so on)....Increasingly, "analytics" is used to describe statistical and mathematical data analysis that clusters, segments, scores and predicts what scenarios are most likely to happen."
In other words, analytics -- when properly deployed, that is -- can reveal an invaluable glimpse into how your members are behaving, what factors are influencing those behaviors, and how those behaviors are impacting your gym's performance. Says Club Industry,
"Understanding your facility's membership performance is crucial to health, growth, and longevity of your business. Club owners can use many metrics or key performance indicators (KPIs) to offer insight into operational success and arm themselves with data to make educated decisions when budgeting expenses."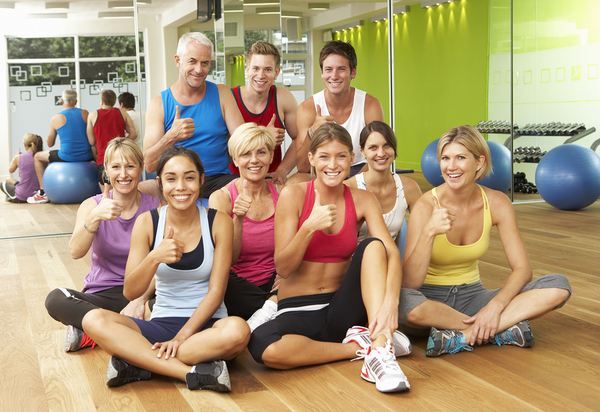 But leveraging the full potential of your data is not just acknowledging the value of data, but also navigating the glut available. Continues Club Industry,
"Making the right business decisions is directly tied to the quality of data calculated and tracked, but navigating this data can be an overwhelming task. You must ensure you are looking at the right data to paint an accurate picture of the efficacy of your business efforts. Club owners should keep a close eye on attrition, the length of stay, retention and the lifetime value of a member to understand the lifecycle of a membership and how to make appropriate strategic plans."
With this enhanced understanding, the possibilities become almost endless for today's fitness center businesses to acquire true meaning from metrics in order to make informed business decisions which meet the needs of their members. The more accurate you are in meeting these needs, the more satisfied members become and the higher your retention numbers climb.
At the end of the day, satisfied gym-goers have no reason to look elsewhere for their fitness needs and goals. The takeaway? The more today's gyms and health center embrace the potential of fitness center analytics, the better positioned they'll be to keep their members happy and coming back for more. Gyms can make even greater use of data and analytics with the Accurofit System. Learn more about its dynamic heart rate monitors and other innovative products today.