Customer Service: Why It's Everyone's Business
When we talk about a "buyer's market" we often do so in the context of the real estate industry. However, the reality is that in the modern, technology-enabled world, consumers have more power than ever across all industries -- including the fitness market. And while having excellent products and services absolutely matters, another factor makes a huge difference when it comes to giving your business the inside edge: customer service.
Here's a closer look at why customer service matters so much, and why everyone on your fitness business team should make it their priority.
The Customer Service Mandate
"For every 100 health club members, 16 will leave in any given month in which there are no interactions with fitness staff, according to the current installment of The IHRSA Member Retention Report. However, if these same members receive just one fitness interaction throughout the month, only seven will leave….Furthermore, every two interactions a member receives from fitness staff yields an additional visit per month," according to IHRSA.
The takeaway? Customer service not only matters, but it matters a lot -- and responsibility for it belongs to every member of your team.
A "Club-Wide Service Culture"
To that end, experts recommend implementing a club-wide service culture in which everyone on your staff knows the critical role they play in offering customer service that directly influences member retention. According to consultant Bren Darden, this is a four-step process that includes building customer service into your fitness center's core value system; recruiting talent based on their customer service abilities; providing both onboarding education and continuing education in this arena; establishing a reward system aimed at recognizing top performers.
Knowing the type of experience you want your members to have is a key part of the equation. Engaging staff members in creating this vision can help them feel ownership over it.
As On the Edge Fitness Educators owner Donna Hutchinson told Club Industry, "For your customer service to reach the pinnacle of success, keep in mind what you can do to make the customer feel extra special. Brainstorming with others can help you come up with ideas. Staff and management can work together by sharing their personal experiences about receiving out-of-this-world customer service. Use the ideas generated through the brainstorming sessions and the sharing of stories to pick out ideas that you can implement in your facility."
The Hiring Piece
While training is paramount, creating customer service in your gym is significantly easier if you hire the right people in the first place.
"You need service-oriented management, but where do you find these service-minded individuals? Keep your eyes and ears open when you visit other businesses. If you think the person helping you is doing a fantastic job and they are clearly service oriented, give them a business card. Let them know that if they are considering making a change, you may have an opportunity within your organization," recommends Hutchinson.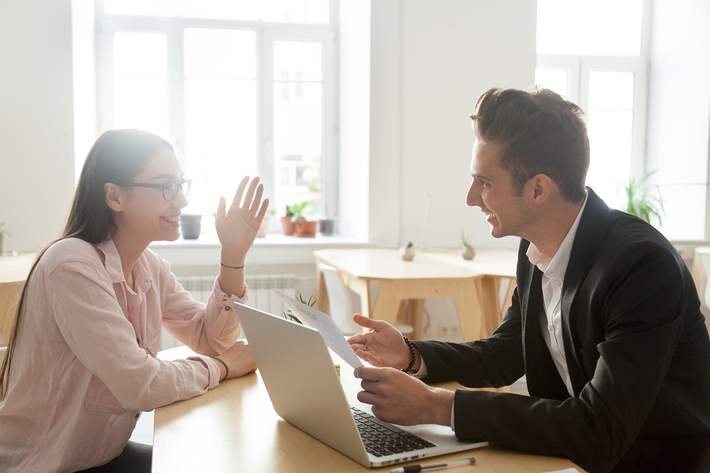 This is another mutually beneficial opportunity to engage your current staff. Inviting your star performers to suggest people they know who might be a good fit in terms of customer service is a win-win.
One last thing to keep in mind when it comes to customer service? Knowledge, reliability, and accountability are all important, but another vital trait is often overlooked: kindness. In an industry where constituents are trying to change their lives for the better and yet may be easily intimidated by staff members, hiring genuinely caring staff members -- and leading by example by exemplifying these traits yourself -- can go a very long way.
Wearables don't just offer members more insights into their health and performance, they also offer a new touchpoint between fitness center staff and members. To learn more about Accuro's innovative fitness products, download the catalog today.