Everything Fitness Business Owners Should Know About the Restorative Fitness Trend
Gold's Gym recently announced its top fitness trend for 2020. Out in front when it comes to how America will work out in the year ahead is restorative fitness. Here's a closer look at the trend, along with how fitness business owners can offer more restorative fitness programming to boost member recruitment and retention.
What Is Restorative Fitness?
While we often think of fitness in terms of pushing ourselves further and harder through high-intensity workouts, this approach is missing a significant part of the wellness puzzle. Enter restorative fitness, which acknowledges the importance of slowing down and recovery.
Explains Club Insider of the shift toward restorative fitness and the critical balance it brings to exercisers -- especially as it pertains to avoiding burnout and overtraining injuries, "Restorative fitness centers on the idea that the body goes through a cycle of stress and recovery, and high-intensity workouts aren't effective when the body is stressed, as from an intense workout. New data suggests that varying workout intensity to include low, moderate and high, rather than aiming for maximum effort every time, makes all exercise more effective."
As such, restorative fitness is recommended for people who do a lot of high-intensity strength and endurance training, as well as for those who are recovering from burnout or injury -- not just to support recovery, but also to enhance performance.
Restorative fitness typically embraces the gentler aspects of fitness, placing the focus on relaxing, stretching, de-stressing, opening and releasing. The physical benefits of restorative exercise may include:
Less muscle tension and fatigue
Improved flexibility
Better digestion
Reduced muscle imbalances
Decreased stress
Enhanced immune function
Reduced heart rate and blood pressure
Less chronic pain
Improved digestion
Restorative exercise can also help you feel more grounded by quieting your mind.
Embracing the Restorative Fitness Trend
Today's fitness businesses can leverage member interest in restorative fitness in many ways, including by offering recovery-focused programming, such as low-intensity yoga and Pilates classes. Additional recovery techniques that are escalating in popularity include cryotherapy, compression, massage, sauna and percussion therapy. Since eating right is also linked with recovery, nutritional counseling can also be a selling point with members and potential members.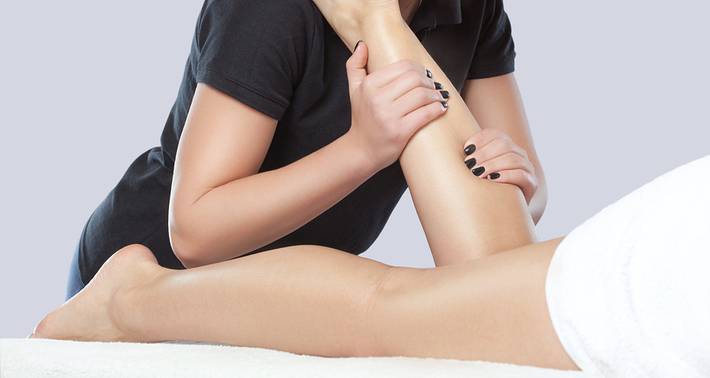 One trend that goes hand-in-hand with the restorative fitness trend meanwhile is wearables. By allowing exercisers to monitor heart rate variability (HRV) and other factors, wearables can help users make more informed decisions about their workout regimens.
Gold's Gym President and CEO Adam Zeitsdiff told Club Industry of the pivotal role of fitness monitoring technology in recovery, "The evolution of wearables means people are more able than ever to determine where they are in the recovery cycle. Then they can maximize the benefits of each workout to reach their goals quicker and maintain their overall wellness."
If you're a fitness business owner looking to stay ahead of the curve when it comes to the latest industry trends, adding more restorative fitness programming to your offerings may be a smart strategy for 2020. A complementary solution is embracing wearable technology. Download the catalog today to learn more about what the AccuroFit System can do for your members and your fitness business.