Finally Some Good News for the Fitness Industry
I think we can all agree that the fitness industry has had more than its share of bad news lately, so we need to celebrate the small victories when we can. While gyms and health clubs continue to bear much of the brunt of COVID-19 and the resulting social distancing requirements, recent research from Norway reveals optimistic findings: fitness facilities are not at a higher risk of spreading coronavirus -- as long as the proper health and safety precautions are in place.
Here's a closer look at these heartening findings, along with what they mean for the fitness industry.
Fitness Facilities and COVID Transmissions
For the purposes of the government-funded study, five Oslo gyms were allowed to open their facilities for a trial period during two weeks in late May into early June. Of the 3,764 study participants, roughly half were allowed to exercise at the open health clubs while the other half were not allowed inside any fitness facilities. The findings revealed no difference in COVID-19 transmission rates between the two groups among exercisers or health club employees.
The study authors wrote, "Our trial showed no virus transmission or increase in COVID-19 disease relating to opening of training facilities providing good hygiene and social distancing routines. The results of our trial shows that with these easy and simply to adhere mitigations, training facilities are safe and may be allowed to re-open."
Even better news? Gyms in other countries like Germany and Austria have also reopened with no outbreaks. As in Norway, strict distancing and cleaning measures have been in effect.
Proper Safety Measures for Gyms During COVID-19
All of which begs the question: what safety measures were in place during the study? They included the following:
No person-to-person contact, such as handshaking, was allowed.
Participants were required to maintain one-meter distancing between each other at all times.
During high-intensity workouts like indoor cycling and group exercise classes, two-meter distancing was required.
Disinfectants were required at all workout stations.
Participants were required to clean equipment after every use,
Staff were required to perform routine facility cleaning.
Clubs maintained control access over facilities to prevent overcrowding and enforce distancing measures.
While locker rooms were open, showers and saunas were closed.
All lids were removed from trash cans.
Members and staff were required to stay home if they felt ill.
In addition to taking indoor cycling, yoga, and other group classes, participants were also allowed to use cardio and strength floor spaces.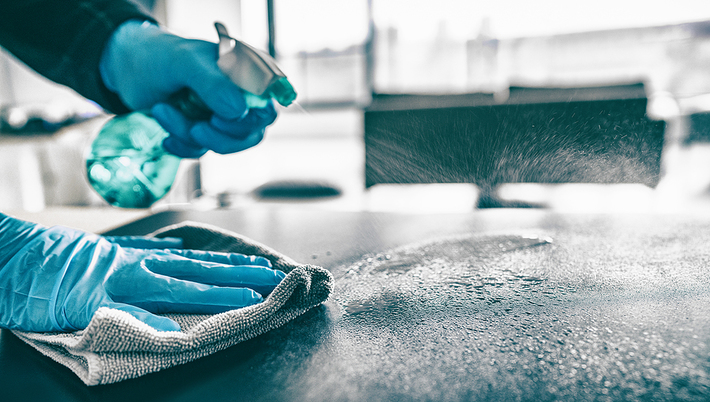 While these safety precautions are rigorous, they may be essential to minimizing the spread of germs and maximizing health and safety among gym members. Based on these findings, health clubs in Norway have been able to reopen. The takeaway is clear for fitness businesses in the US: The more gyms work to adopt and adhere to these same precautions, the better positioned they'll be to protect their members -- and themselves by keeping their doors open.
In addition to following COVID safety requirements, fitness businesses must also continue to satisfy the wants and needs of their members in order to fulfill their member recruitment and retention goals. Fitness monitoring technology has been a constant fitness industry trend and promises to remain so moving forward.
Request a demo today to learn what the Accurofit System can do for your fitness business community.