Fitness Business Success Stories: CEOs and Owners Weigh In
Running a fitness business in today's competitive fitness industry landscape is a challenging endeavor. Uniquely positioned with first-hand experience and relevant experiences to share? Fitness business owners and CEOs. Read on for a roundup of tips shared by fitness business experts who have been there and done that with the results to show for it.
Tip #1: Play to your strengths.
With so much competition out there, what makes members choose your fitness business over the one down the road? According to Maddie Watkins, co-owner of a small chain of Washington, DC area CrossFit gyms, the company carved out its brand in a crowded market by focusing on what it does best: delivering a paramount customer experience.
Watkins told Above the Fold, "What we've heard from clients who have been to other gyms is that they really like the attention that they get from coaches at 202Strong. They trust that when they come in, the coach will be able to help them. They won't get hurt and they won't do it with poor technique."
Tip #2: Think Outside the Box
When asked where he saw huge fitness franchise Orangetheory going in the near future, CEO Dave Long said he was looking forward to maturing domestically while taking advantage of international business opportunities.
Long also expressed a longer-term goal. He told Entrepreneur.com, "I've started to see that a lot of folks who need the Orangetheory product can't necessarily afford it. So I want to develop relationships with health insurance companies and healthcare providers to subsidize our product for people who really need it. If patients do our workout a couple of times a week, they're drastically reducing their risk of heart attack and stroke, which are not only serious and life-altering events for the individual but cost insurance providers hundreds of thousands of dollars a year per episode."
According to Long, partnerships such as these which support a healthier population are a win for all stakeholders.
Tip #3: Start Small
When asked what advice she has to share with aspiring gym owners, Robin Sinclear, co-owner of Chico, California's Velocity Strength and Fitness, told DragonDoor, "Start small. Don't be intimidated into thinking that you have to open a big gym and pay a high rent to start out. We started by just converting a garage, then built our client base on our reputation and word of mouth. We've tried to be very smart about not overextending ourselves by buying lots of equipment."
Tip #4: Hire smart.
Because your employees are an invaluable component in your gym or health club's success, choosing the right ones can make or break your business. Watkins and her partner, Rob Koebke, take it personally. Not only do they only hire people who they know or who have been recommended to them, but they also have a process in place to ensure that the right hires are being made. "We use our initial interview and a two-month internship to evaluate whether someone's a good fit for us," she says.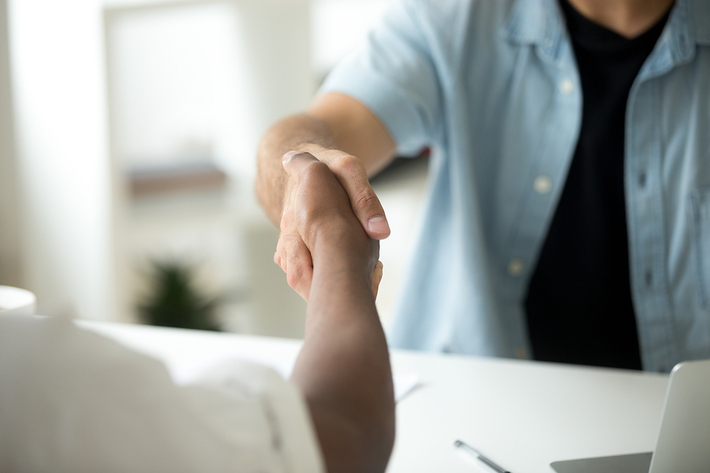 Tip #5: Listen and learn.
Evolving and enhancing your fitness business is essential to ongoing success. According to Anytime Fitness CEO Chuck Runyon, attitude is everything. Specifically, he touts the benefits of adopting a "listen-first" mindset. "We're always trying to harvest ideas and input from our franchisees and members. On the one hand, it's very noisy out there. The flip side of that is, because of social media, it's easier to listen to members and franchisees directly. It's also easier for a CEO or leader to communicate what they believe in and the values they stand for…We now have the ability to communicate more often and, hopefully, cut through the noise,' he told TheAmericanCEO.com.
Establishing a consistent for communication is also critical, especially as your business grows. " I have to communicate over and over again via videos, podcasts, tweets, etc. You have to drive home the message constantly with your stakeholders," Runyon continues.
Speaking of the listen-first mindset, one trend gym members are consistently seeking out? Fitness monitoring technology. (There's a reason why wearable tech was ACSM's new top fitness trend for 2019.) Enter the Accurofit System. To learn more about how Accurofit can help your fitness business gain the inside edge, request a demo today.