Four Challenges Faced By Fitness Businesses During a Crisis
Businesses all over the world are finding themselves in unprecedented and unanticipated territory during the ongoing COVID-19 pandemic. While now is not an easy time to be running any business, fitness businesses, in particular, face unique challenges. If you're a fitness business owner or manager, understanding these obstacles can be critical to navigating them. To that end, here's a closer look at four challenges to support reopening and recovery after a shutdown.
1. Government Rules and Regulations
While the Trump administration has set forth a phased plan for reopening the country, these are only guidelines. States and cities are ultimately responsible for determining their own plans, some in conjunction with other states and cities. Regardless of your location, your fitness business will likely incur strict regulations, starting with social distancing. However, gyms also have to deal with sweaty people and their fluids, which can make gyms inherently risky places to be.
Which begs the question: Will people feel comfortable leaving their homes and using your facilities? One way to help support peace of mind among your members is to adopt and share rigorous procedures for cleaning and disinfecting.
2. Minimizing the Spread of Germs and Infections
Gyms are often small, sweaty places. If you were packing in members and filling in your fitness center to capacity before, those days are behind you. Instead, to keep your community safe, gyms should follow best practices for social distancing. This means not only limiting how many people are allowed in the gym at one time, but also the equipment they're using. Changing rooms and showers may remain closed, as well. Additionally, you may need more time between classes for cleaning and disinfecting the space.
Lastly, some gyms are not only embracing smaller classes, but limiting participants to people from the same social groups, such as families and coworkers.
3. Figuring out the financial aspects.
Closing your fitness business unexpectedly for three or months is a significant financial hurdle in and of itself. Factor in a return at half capacity, and the implications are even more troubling. Some gyms have worked out rent agreements with their landlords, and others have applied for government assistance programs, such as the Payroll Protection Program. Unfortunately, these will only slow the bleed. It will be imperative to seek out other measures to support sustainability in the post-COVID era.
Many fitness businesses have turned to virtual classes to stay profitable while keeping their members engaged. However, this is only a short-term solution until gyms find a way to spur real lifestyle changes through online programming. The loss of on-premise retail sales has also hit gyms hard, leading some to experiment with equipment rentals to keep cash coming in the door.
4. Managing relationships during physical absence.
Maintaining open lines of communication with members is essential at any time, but especially important when uncertainty abounds. Keeping them in the loop about everything from heightened cleaning policies to new hours can help minimize frustration and maximize trust.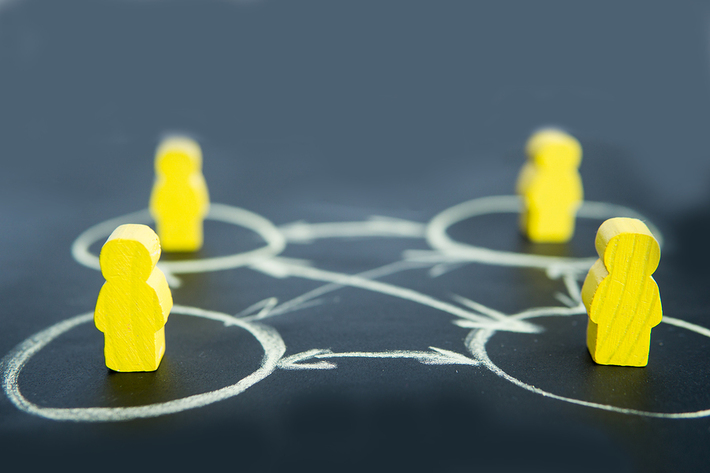 However, managing employer-employee relationships during this time is also critical. Lindsay Vastola, founder of fitness leadership development company VastPotential, told Club Industry, "We need to look at how the workforce in the fitness industry may change. If you have a trainer that's been working for you, is he or she now streaming online their own workouts depending on their contract?... Now they're going to see, 'Wow, I can do this online thing. I can do it on my own.' I'd encourage you to think ahead because, at the end of the day, what's happening right now is changing the consumers' expectations about how they receive fitness."
While addressing these challenges may seem both overwhelming and futile in the face of so much uncertainty, doing so is crucial for the wellbeing of your fitness business and fitness community. It's also an investment: Even after COVID resolves, a future epidemic, public health crisis, natural disaster, or other crippling event may be around the corner. In addition to helping your fitness business stay afloat in this moment, these steps may also be an investment in future-proofing your fitness business for whatever happens next.
Speaking of future-proofing your fitness business, this downtime can also be an opportunity to make sure you're meeting your members' wants and needs when you're back up and running. Fitness monitoring technology consistently tops the list of industry trends, and more people see wearables as a necessity as opposed to a nicety. Enter the AccuroFit System. Request a demo today to learn more about what Accuro can do for you.