Four Components of a Successful Fitness Business Front Desk
As a business owner, you've given a lot of thought to how to make your fitness business successful, including everything from the fitness equipment you provide to the programs you offer. However, one very important area may be going overlooked: your front desk. Think your front desk doesn't matter? Think again.
For many prospective members, it is the first point of contact with your fitness business. For members, meanwhile, it may be the most routine point of contact. In other words, it matters -- a lot. Here's a closer look at all components of front desk functions aimed at supporting member recruitment and member retention alike.
1. Self Check-ins.
There's nothing worse than waiting in line to talk to a human -- especially if talking to a human isn't a necessary part of the process. The time spent waiting can lead to frustrations for your clients. Self-check-ins allow guests who merely need to check-in to your fitness business or to a particular class to do so themselves via either a scannable card or a simple tablet setup. This will simplify the process, making it easy for your members to quickly get where they want to be.
2. Online Bookings
Sure, your front desk workers could spend their time on the phone booking classes, juggling schedules, and tracking enrollment caps, but why not transfer the power to your members with online booking? A number of different online booking systems are available designed to let clients book their next visits whenever and wherever it's most convenient for them via their computers or mobile devices.
Ryan Reeves, director of pre-sales at a Chicago area health club told Club Solutions Magazine, "That's one more thing that's taken off our place. It's nice to let the members be able to do that on their own." But that's not all when it comes to the value of fitness management software, "Every time we're about to start a class we're able to print off a class roster that's numbered, which allows us to keep everything organized and make sure members get the [heart-rate] monitor that was assigned to them," says Reeves.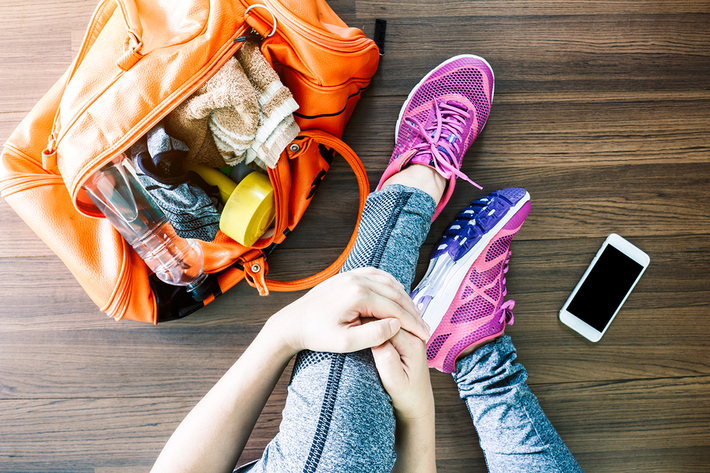 3. Automated Billing
From debit card and credit cards to Apple Pay and Google Wallet, today's consumers are accustomed to having access to a multitude of different payment methods. And yet keeping track of billing can be a giant headache for a fitness business. Enter automated recurring billing. In allowing your members to set up automated payments, you can free up your staff while best supporting accurate and uninterrupted projected revenues.
4. Well-Trained Staff
While the components above may give users the power to manage many of the details pertaining to how they choose to use your gym, this doesn't make your front desk staff any less important. Your front desk staff employees are the "face" of your business with responsibility for everything from general office organization to financial transactions.
The takeaway? Hiring --and adequately training -- the right people can make all the difference. Desirable character traits include a positive attitude, attention to detail, responsibility, and organization. Staff training should also include a sales component. It's not just about meeting and greeting, but also about selling and networking. While you may have to pay more to get the right people with the right skill sets, doing so is an investment in your bottom line.
Also an investment in your bottom line? Outfitting your fitness facility with the best and latest technologies, including everything from exercise equipment to fitness monitoring systems. Request a demo today to learn more about what Accurofit can do for you.