Four Third-Party Services Your Fitness Center Should Consider
The odds are you didn't get into the fitness business because of your love of red tape. Nevertheless, many fitness business leaders and their team members find themselves spending a significant amount of time on tasks unrelated to their primary missions -- a phenomenon which can lead to a critical culture disconnect. Luckily, it doesn't have to be that way thanks to outsourcing.
Here's a closer look at how outsourcing can help your fitness business reach its goals, along with a roundup of four third-party services which make smart sense for fitness center businesses.
Why Outsource?
Whether you run a small boutique fitness center or a large health club, the reality is that you can't do everything by yourself. Even if you could, it begs the question: Why should you devote time and effort to tasks outside your areas of expertise when professionals are at the ready to take on the jobs?
The same applies to members of your staff. Not only can outsourcing certain tasks ensure that they're with expertise and efficiency, it can also boost staff morale and even reduce turnover. How? By allowing your employees to focus on doing what they love to do.
As outsourcing expert Laura Lee Sparks told Entrepreneur,
"More small businesses are outsourcing tasks these days because technology has advanced to the point of professionals being able to work from anywhere in the world, coupled with the availability and accessibility of extremely qualified professionals who have decided or been forced to leave the corporate world, [such as] virtual executive assistants, marketing directors, graphic designers, transcriptionists, paralegals, web designers, HR consultants, bookkeepers, PR directors, IT specialists, and the list goes on. These freelancers come on board as subcontractors and save the small business owner the burden of paying overhead associated with payroll taxes and expenses such as health insurance and worker's compensation, as well as the space constrictions that growing a company in-house can present."
Four Services to Consider Outsourcing
Wondering where to begin when it comes to outsourcing for fitness center success? Start by considering these four services.
1. Bookkeeping
Bookkeeping is a headache for many business owners. The task often ends up shuttled aside and neglected to the ultimate detriment of your bottom line. Conversely, essential accounting skills are well within the wheelhouse of seasoned bookkeepers. Not only will outsourcing a professional spare you the hassle of doing the books yourself or assigning the task to a less-than-qualified employee, but you can count on the work to be done accurately and affordably.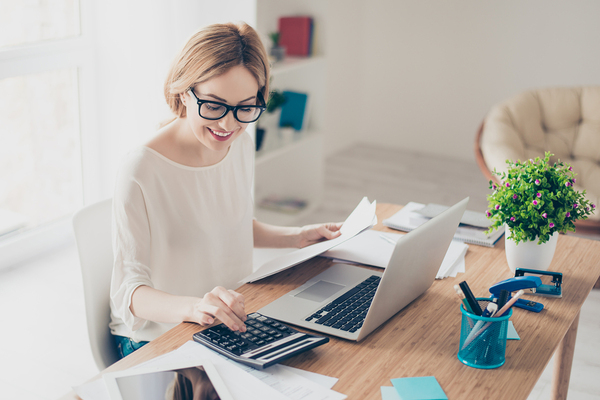 2. Payroll
Local, state, and federal tax rules pertaining to payroll are constantly changing. Unless you're 100 percent confident in your abilities to stay current with those changes, you may be courting disaster by handling your own payroll. Outsourcing the task costs relatively for the peace of mind that comes with knowing a professional has dotted the "i"s and crossed the "t"s.
3. IT
Perhaps no field moves as fast as technology. Are you or a staff member up to date on the latest technologies, security monitoring, and IT skill sets? If not, you may be putting your fitness business -- not to mention the personal information of your members -- unnecessarily at risk. From avoiding detrimental downtime to preventing data breaches, IT professionals have the tools and resources to help your business stay ahead of the curves.
4. Social Media Management
Think your health club can make do with a few Facebook posts every now and then? Think again. Designing and implementing a successful social media campaign isn't something you toss off to your spare time. Doing it right is a full-time job -- one that requires a breadth and depth of skills, including everything from industrial knowledge to excellent writing skills.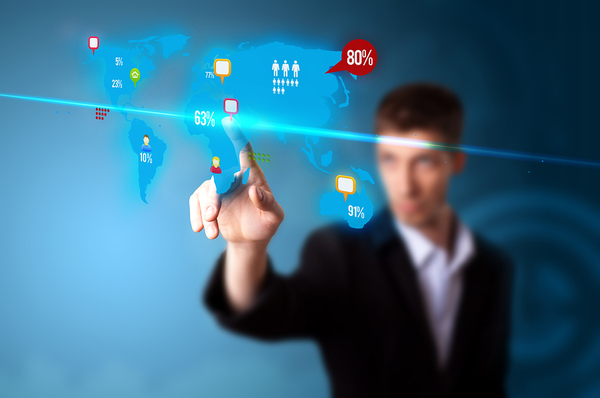 And then there's the accountability factor: In order to truly engage members and prospective members with social media, your efforts must be consistent, compelling, and comprehensive. In other words, strategic, not spontaneous.
While handling tasks out-of-house may seem like an extra expense you'd rather not pay, the reality is that outsourcing is a smart move when it comes to freeing your team up to focus on what they do best. Another invaluable tool in the arsenal of many fitness businesses? Mobile fitness monitoring with the Accurofit System. To learn more about what Accurofit can do for you, Request a demo today.