Franchise Fitness Businesses Success Stories: What All Fitness Business Owners Can Learn from Them
While the fitness industry has always been competitive, today's fitness businesses face especially unique and pressing challenges. The ability to adapt and evolve is one characteristic that supports success. So is learning from the example of others -- particularly when it comes to understanding what works and what doesn't. The good news? Many fitness business owners are happy to share the strategies that have helped them grow their businesses. Here's a closer look at what three leading fitness business entrepreneurs have to say.Finding a Sweet Spot
Australia's F45 fitness studio burst onto the fitness scene two years ago. In an interview with Forbes, CEO Rob Deutsch explained his approach to building the business around a "high-paced, inclusive team workout strategy" with functional training at its forefront.
Deutsch told Forbes that the fitness franchise's inception was based on creating a dynamic group training facility designed to make workouts both accessible and variable in order to keep members motivated. Deutsch also noted that, of the many people signing up for normal gym memberships, many weren't going to the gym very often. Meanwhile, those who were getting results tended to have expensive -- yet highly motivating -- personal trainers. Deutsch's solution with F45? Fusing the two.
While Pure Barre is a very different type of fitness experience than F45, the two fitness franchises share a common origin story in that both identified niches which weren't widely available. Pure Barre founder and CEO Laurel Mintz told Inc., "At the time fitness was only offered in big box gyms, and people weren't really seeing results. So, I started a combination of dance and group fitness, which is my background." The rest is fitness business history.
Building a Community
Another thing F45 and Pure Barre have in common? A commitment to community building. "I could see team training was exploding, and people needed buddies for their next session. I think a big thing in the longevity of health and fitness is having a 'buddy system' and feeling part of a team; like going back to the old sporting days: feeling part of a community," Deutsch explains.
While the company went about it a different way, Pure Barre also prioritized community building. "The gold standard of Pure Barre, is having that experience...the fitness feel, the camaraderie, the community -- that's absolutely the gold standard," explains Mintz.
Speaking of your community, one of the best ways to keep it strong is to hire the right people -- those who are passionate about your business and its mission. "Are they willing to go the extra mile? We dig in to find that commitment," Orangetheory co-founder Dave Long told Inc.
Technology Matters
Last but not least comes a strategy that's currently in play for organizations of all sizes and in all industries: technology. In addition to providing a comprehensive whole-body workout with a side of motivation, F45 also acknowledges the critical role played by fitness monitoring technology in achieving its goals by helping members reach theirs. "We like to think of F45 as a real lifestyle brand, and we're definitely the only brand that's doing this to the extent of what to eat, how to train, heart rate tracking, we think we have a complete model, and it's all due to having such powerful technology," says Deutsch.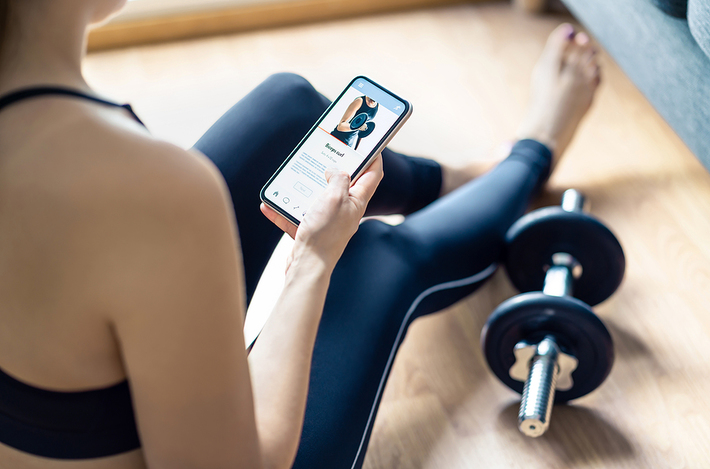 Like F45, Orangetheory also uses technology to stand out from the competition. "Gamification, the process of turning a mundane task into a rewarding game, is only possible through technology. The wearable heart rate sensors generate data, and this data gives users the ability to measure their workout. It's analogous to digital marketers using Google Analytics to track and compare results as they happen," Long says.
While there are many obstacles when it comes to keeping a fitness business up and running, there are also abundant opportunities for fitness businesses that implement effective strategies. In addition to finding the right niche and community building, the value of technology cannot be overstated. "The world is changing, everyone is a lot more tech-savvy, and we want to reflect that in terms of the training," asserts Deutsch.
If your fitness business isn't yet harnessing the power of technology to support your member recruitment and retention initiatives, you may be falling behind your competition. Download the catalog today to learn what the AccuroFit System can do for you.