A recent wrongful death lawsuit filed in San Diego Superior Court highlights the importance of taking adequate steps to train and equip your fitness center employees for emergency situations.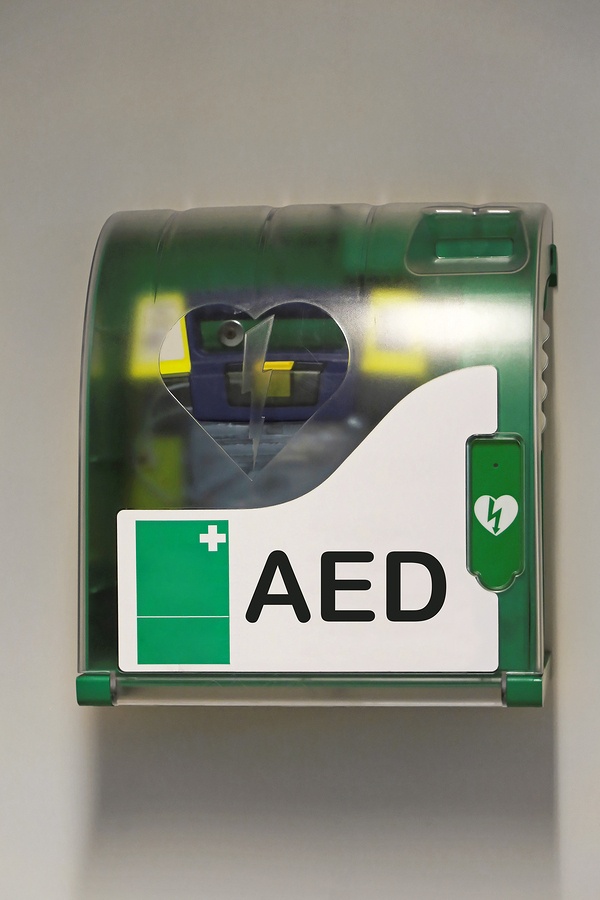 Does your gym have a clear AED protocol in place?

In the lawsuit, family members of former San Diego Charger and Oceanside High School football coach Pulu Poumele allege that when Poumele suffered a heart attack on the basketball court of an Oceanside fitness club in June of this year, club employees were unable to find the club's automated external defibrillator (AED).

The suit further claims that when the AED was produced, it was uncharged and unable to operate correctly. Family members of Poumele are convinced that if the club's AED had been properly maintained and if the staff had been properly trained in its use, Poumele may not have died.

While litigation is still pending, the case illustrates the serious potential consequences of neglecting to adequately implement a safe AED protocol.

Questions to Ask about Your AED Policy and Procedures

Club Industry provides the following self-assessment questions to help you evaluate your current AED protocol and assess the level of risk involved:
Does your staff fully understand what sudden cardiac arrest is and how to recognize it?
Are there available, easily accessible AEDs in your facility?
Does your staff know where to locate the AED and how to operate it?
Are AEDs properly identified so visitors can react quickly?
Are you confident that your AED has been properly maintained and is in working order?

Organizations that offer guidelines and training resources for AED protocols include:
OHSA
American Heart Association
American Red Cross
Federal Occupational Health
National Center for Early Defibrillation
National Safety Council
Instructor Training for Group Fitness Classes

In addition to maintaining AED equipment and training staff members on its use, it is important to also provide training to your group fitness instructors regarding emergency situations that may arise. Group fitness instructors should be trained to observe class participants during group sessions to detect any signs of distress or injury.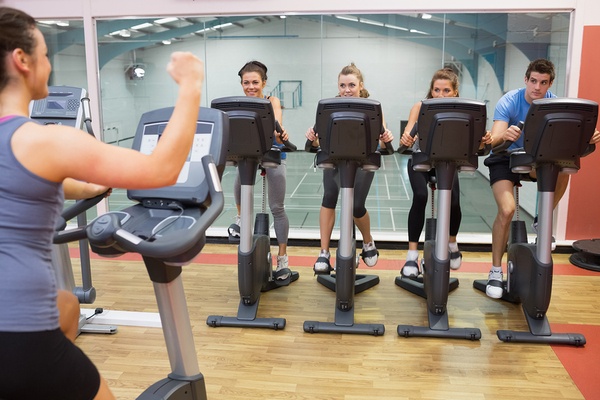 Fitness instructors must put priority on safety.

While emergencies such as sudden cardiac arrest may not happen every day in your gym, other injuries do occur frequently in group classes, including muscle strain, stress fractures, and sprains. Fitness instructors can do much to reduce the number and severity of injuries by:
Ensuring adequate warm up and cool down time during each session.
Teaching proper form and alignment for individual exercises.
Modifying exercises to align with the fitness level of group participants.
Incorporating Heart Rate Tracking Equipment into Class Settings

Another excellent way to help ensure the safety of your gym members is to encourage the use of heart rate tracking equipment like the AccuroFit system. AccuroFit's heart rate display monitor allows gym members to keep an eye on their heart rate either in individual workouts or in group workouts such as spin classes.

AccuroFit keeps gym member engaged on the go as well, with a mobile app that integrates with your club solution. To see the total AccuroFit system and explore how it works in a fitness club setting, request a demo today.