How to Run an Inclusive Fitness Business Matters and Why It Matters
"Inclusivity" is one of the biggest buzzwords of our times. While becoming more inclusive is important for organizations in all industries, it's particularly important in the fitness space. The International Health, Racquet & Sportsclub Association (IHRSA) and the American Council on Exercise (ACE) recently teamed up in an initiative aimed at increasing inclusivity in the fitness industry.
Here's a closer look at the joint project, along with why clubs should get on board and a few tips aimed at supporting the effort.
A Pledge for Inclusion
Last month, the IHRSA Foundation and ACE received grant funding from the Special Olympics' Inclusive Health Innovation Grant for a collaborative project. Its goal? To "support organizations in making practices more inclusive and tip the balance toward a fully inclusive world where people with intellectual disabilities (ID) are fully and intentionally included in mainstream fitness programs and services."
Specifically, the project presents the Get Active for All Pledge, an awareness and educational campaign, as the first step in the progression along the Universal Fitness Innovative & Transformation (UFIT) pathway of comprehensive culture change toward universal inclusion at all health and fitness clubs. Says IHRSA Foundation interim president Brent Darden of the Inclusive Health Grant, "Physical activity is a key factor in promoting physical and mental health and well-being. This funding will enable us to help facilitate the inclusion of more people with intellectual disability in mainstream fitness, exercise, and physical activity opportunities."
Why Your Club Should Get On Board
Most fitness businesses share a common goal: to encourage people to be more active and healthy. But are you succeeding in this goal if you're not accommodating everyone, especially when you factor in that 25 percent of the global population is either directly or indirectly affected by a disability, according to IHRSA? In fact, the 1.5 billion people in the world living with disabilities face a number of barriers to inclusion, including time, cost, transportation, feeling nervous or unwelcome, lack of social support, and low self-efficacy for exercise.
IHRSA's senior manager of health promotion & health policy Alex Black Larcom, MPH, RD, LDN, asserts, "Those who make their services and facilities more welcoming and inclusive to all people are providing an important service to a large market that has been previously underserved."
According to Larcom, this starts with understanding two main concepts: mainstream diversity, meaning that people with disabilities have access to your club outside of disability-specific programming; and universal inclusion, which means that the greatest number of people will be able to access fitness businesses without additional accommodations. "For example, can a person with a vision impairment or neurological issues walk into your club and use it without needing to ask if your facility can accommodate them?" explains IHRSA.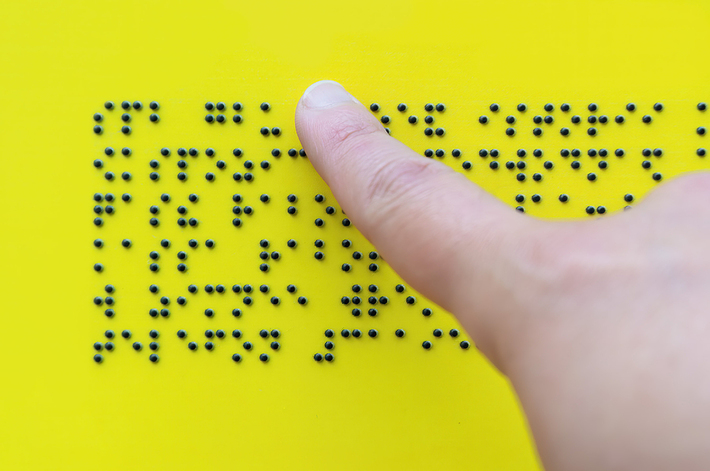 While making your health club more inclusive is important because it's the right thing to do, data suggests that it's also a wise business initiative. According to a recent UNESCO study of inclusive health clubs, 72 percent and 51 percent of fitness managers reported increased customer loyalty and increased revenues, respectively. The takeaway? Inclusivity can be an invaluable member recruitment and retention strategy.
Tips for Making Your Fitness Business More Inclusive
While becoming an inclusive fitness business may seem like it would require a complete overhaul of your gym, Larcom rebuts this misconception. "It is easy for businesses to overestimate what they have to do to be inclusive. They assume to be truly inclusive, they have to buy all new equipment or renovate their entire facility, but that isn't true," she says.
In fact, there are some simple things you can do right now to demonstrate your commitment to being a more inclusive fitness business, including the following:
Reconfiguring your floor plan to widen walkways
Including instructions in braille on equipment
Offering programming for people with mobility limitations
Making videos inclusive, with clear language, verbal cues, closed captioning, and clear demonstrations
Including images reflecting all kinds of people in your marketing materials
For even more types for embracing inclusivity, check out IHRSA's ebook on Creating an Inclusive Fitness Club and Sector.
Larcom offers a helpful reminder to fitness businesses as they move toward becoming more inclusive spaces. "Accessibility refers to whether or not a person can physically get to a location or utilize a service. Inclusivity refers more to whether that person feels welcome, comfortable, and at home in that location or using that service," she says.
Wearable technology represents a new era not only in terms of helping your members gain new insights into their health and fitness, but also in terms of its assistive potential. Download the catalog today to learn more about the many benefits of the AccuroFit System for fitness clubs and their communities.