Increase Revenue & Retain Members with a Juice Bar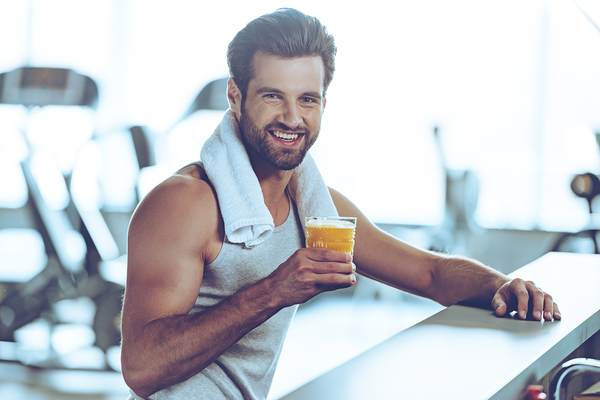 Whether you are just looking for a new revenue stream for your fitness business or you are looking for a way to improve your fitness membership retention, it may be time to hit the bar - the juice bar, that is.

Making the Business Case for Juice Bars

According to Entrepreneur's Business Idea Center, juice bars can be a great source of revenue for an enterprising business owner. Just like any other business model, juice bars have varying levels of profitability, based on operating overhead and total sales. Estimating that average start-up costs for juice bars range from $10,000 to $50,000, the Entrepreneur article asserts that an established and well-run juice bar can easily generate profits in excess of $50,000 annually.

While these estimates are based on stand-alone juice bars, a juice bar located inside your gym can be a great fitness business idea. As with any amenity you offer, you must count the cost and the potential profitability of the juice bar to see if it is a good idea for your particular gym.

Club Solution Magazine provides guidance on how to figure the ROI for your juice bar. It gives this advice:
"First, understand your situation and ask yourself: "How many members walk through my door each and every day?" Based on this one calculation, you can determine what minimum profit levels you should expect. Given that the average gross profit per shake is about $3.50 and average penetration levels are 5-10 percent, it is easy to estimate your total gross profit revenue. Now, simply compare this to your initial investment of your build-out and you can determine your ROI."
Benefits of Juice Bars beyond Revenue

In addition to the revenue stream a juice bar can add to your fitness business, there are other benefits as well. Juice bars as an amenity help entice new members to your gym and keep existing members happy.

Since a healthy lifestyle involves both exercise and good nutrition, a juice bar that offers healthy snacks and nourishing juices and smoothies can position your gym as a place that provides a total fitness package for members.

For those members who go at their workouts full-steam ahead, your juice bar will be the ideal place to provide recovery shakes that help your members handle the stresses of a full-body workout in the healthiest way.

The Social Benefits of Juice Bars

Even if your juice bar does not make a huge profit every month, there is a benefit it can provide that may mean a lot more in the long run. In a Club Industry article, a club owner who offers a juice bar/café in his gym notes:
"We have found that people crave places to connect, make friends, relax and talk, especially in the case of 'health seekers' who might be intimidated just walking into a room filled with cardio and strength equipment. One of the ways we fulfill our mission of helping people to grow in spirit, mind and body is by providing places where they can connect with others, build friendships, and find encouragement and support."
For that purpose, juice bars fit the bill. By including a welcoming, friendly place in your gym where members can sit for a few minutes and relax with other gym members while enjoying a delicious and refreshing snack, you can build a sense of community and watch your retention numbers grow.

Offering the Optimal Total Fitness Package

Of course, simply providing a juice bar is not the only fitness business idea that will help you retain current members and attract new ones. Other strategies include offering the right fitness classes to appeal to your members and offering the right equipment to help them meet their fitness goals. The Accurofit System is designed to help your members stay on track with their goals, both in and out of the gym. To see how Accurofit's Club Solutions can work for you, request a demo today.