Is Rowing the Next Big Thing in the Fitness World?
New trends are constantly shaking up the fitness industry. One of the latest types of exercise to capture the attention of gym-goers is group rowing training. Here's a closer look at this red-hot trend, along with tips for fitness businesses looking to capitalize on it.
A Rowing Revolution
Most gyms have a handful of rowing machines. However, they've hardly been center stage in terms of demand by gym members. Until now, that is. Rowing machines -- and group rowing classes, in particular -- are all the rage in the fitness world.
Look no further than boutique rowing studios for proof. A recent International Health, Racquet & Sportsclub Association (IHRSA) article highlighting the trend shares the story of husband-and-wife team Debra Strougo Frohlich and Eric Von Frohlich, who launched New York City rowing studio Row House in 2014. Five years later, it had 250 locations with 100 more scheduled to open in the imminent future. Said Debra Frohlich of the experience, "We've taught spin, swimming, boot camps, CrossFit, and SAQ [speed, agility, and quickness], but, with them all, we never saw so much success, such great results, as with the people who've committed to indoor rowing."
And Row House is just one example. Similar boutiques are popping up all over the country. What does this mean for larger fitness businesses with more general, non-specialty programming? "Multipurpose health clubs that want to keep pace with promising new fitness trends would be wise to attend to this development. With the popularity of group X and small-group training (SGT) continuing to rise, especially among Millennials and members of Generation Z, clubs need to respond to consumers' desires," concludes IHRSA writer Jim Schmaltz.
Appeal Across All Demographics
One of the reasons rowing has taken off is that as a low-impact, total-body exercise it is appropriate for all ages and abilities. "Initially, it seemed that the older and less-fit cohorts were most interested in a low-impact exercise that took place on a horizontal plane. But, eventually, we realized that rowing translated well to all sorts of clients -- from ultra-fit triathletes who want a smart cross-training workout to people with stress fractures or other problems with their knees, ankles, or feet, who want a great workout that doesn't put pressure on anything that aches," Frohlich continued.
Elements of Successful Group Rowing Classes
Key to enticing members to try this new and exciting form of exercise, according to insiders? Awareness. According to Tracy Desrocher, head of commercial and government sales for rowing machine manufacturer Concept2, increased interest in this type of workout directly correlates to enhanced understanding by trainers, athletes, and fitness enthusiasts about the efficient, effort-based, and non-weight bearing benefits of rowing workouts. All of these things add up to faster recovery times.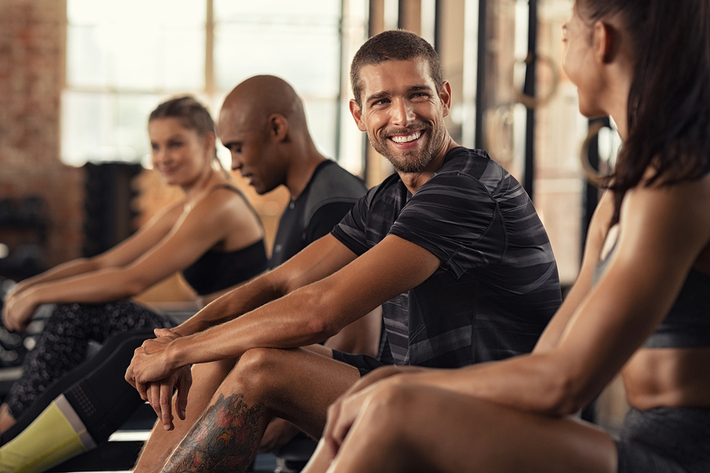 Experts also shared their feedback on what goes into making a successful rowing class. Given that rowing can be very exerting, the workout duration is an important consideration. Workouts can be shorter while still producing desired benefits.
Additionally, teaching proper form is critical when it comes to delivering a total-body workout. Trained instructors are a must when it comes to supporting both safe and satisfying member experiences. Says Helaine Knapp, founder and CEO of rowing studio franchise CITYROW, "We have a comprehensive training program that each of our instructors must go through. We pride ourselves on offering smart and effective programming, so it's important that our instructors be able to deliver a fitness experience that's both satisfying and safe."
Playing up the community element is also a must. "Rowing is a team sport, and group fitness is a collective experience. By emphasizing form and inclusion, we've found a sweet spot in the market," Knapp told IHRSA. Group rowing classes should incorporate the same elements used in other group classes, such as plenty of support and opportunities for camaraderie.
Lastly, rowing goes hand-in-hand with another trend: fitness monitoring technology. "We're seeing a growing interest in measurable training data...With wireless connectivity to heart rate and fitness platforms, athletes and trainers can easily access workout feedback," shares Desrocher. The takeaway? While group rowing classes have powerful member recruitment and retention potential on their own, they have a symbiotic relationship with fitness monitoring technology. To learn more about how Accurofit's wearables can help your fitness business maximize the member experience, request a demo today.