Is Your Fitness Business Website Optimized to Sell?
Websites are critically important for fitness businesses, but all fitness business websites aren't created equal. Does yours have everything it needs to best support member retention and recruitment? Read on for a roundup of five questions to ask when it comes to designing a high-performing fitness business website that turns visitors into members.
1. Will visitors to your website feel like they belong?
Let's face it: No one wants to join a club where they don't feel like they belong. Given that websites are the first points of contact for many potential fitness business members, your website is a major opportunity to show them that they belong. Understanding your target market and personalizing your website to speak directly to them is an invaluable strategy.
The same concept applies to photographs: If everyone pictured in the photographs on your website looks the same, what does that say about the diversity and inclusivity of your fitness business?
2. Will visitors know what to do?
A call-to-action (CTA) is a simple statement that lets people know what action they should take next. Without a CTA, a visitor is more likely to navigate away from your website and to another one that more directly communicates the imperative.
There are many different types of CTAs, each of which prompts a different reaction. HubSpot recently rounded up eight types of CTAs all websites need, including CTAs for lead generation; form submission; "read more" buttons; product or service discovery; social sharing; lead nurturing; closing the sale; and event promotion. Giving visitors to your website a clear action to complete moves them one step closer to your fitness business.
3. Will visitors know how to reach you?
While your website will ideally contain all of the information your visitors are looking for, they may still need more. Make sure key items, including your phone number and email address, appear "above the fold." Still not convinced? Consider that more than one-third of mobile users say that a website's most important piece of information is a phone number. "Click to call" is especially helpful.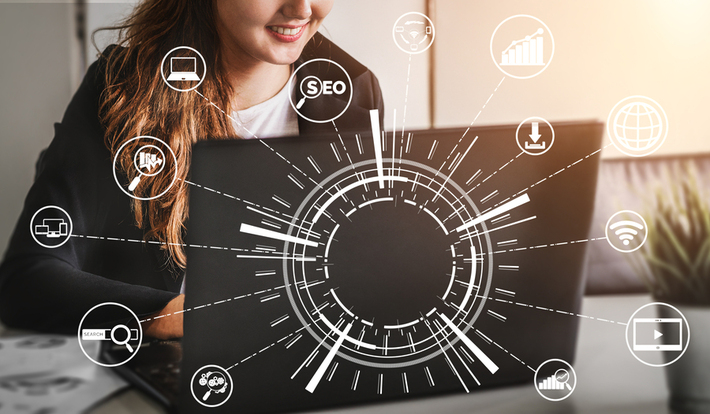 4. Are you speaking to your visitors' pain points?
Today's consumers are savvier than ever before, and the last thing they want is a sales pitch. If someone has happened upon your website, more likely than not they're looking for something specific. Give it to them. What can you do to address the issues that bring visitors to your website, and how can you communicate these things in the most compelling and inspiring way? Sharing your health club's features and amenities is one thing, but showing how those features and amenities will impact a potential member's life is another.
Even the best website is pointless without one vital element: visitors. The proper search engine optimization, "SEO," ensures that your website will get the visibility it needs by appearing higher up in the search results. Factors affecting SEO include offering unique, high-quality content; using HTTPS and heading tags; targeting relevant keywords in content; responsive design; speed optimization; image optimization; landing page optimization; including alt text; and using link signals.
In today's intensely competitive fitness industry, a well-executed fitness business website offers an essential inside edge when it comes to converting visitors into members. Also essential is keeping up with the latest fitness industry trends, including fitness monitoring technology.
Download our Catalog today to learn what the AccuroFit System can do for you.