#MeToo at the Gym: A Guide for Fitness Business Owners
While the #MeToo movement in the entertainment industry has received the lion's share of media attention, sexual harassment has been brought to light across a breadth and depth of industries in recent years. The fitness industry is not exempt from the issue or the need for intervention. Here's a closer look at sexual harassment in gyms and health clubs, along with tips for fitness business owners looking to provide the safest spaces for their members.
Sexual Harassment and the Fitness Business
Sexual harassment is pervasive; it can happen in any setting at any given time. Unfortunately, gyms are common locations for sexual harassment. In fact, according to a survey by Exercisebike.net, 18.5 percent of women and 7.3 percent of men have been sexually harassed at the gym. It occurs most frequently during flexibility training like stretching and yoga (22.2 percent) and during aerobic workouts like cycling, jogging, walking, and swimming (15.2 percent), followed by during stability training like balance, agility, and core work (11.5 percent) and anaerobic exercise like weightlifting, sprinting, and plyometrics (8.2 percent).
Sexual harassment can also occur in a variety of locations within a fitness facility, including near the cardio equipment (52 percent), in free weight sections (36.2 percent), in stretching areas (20.5 percent), and in the parking lot (18.1 percent). Surprisingly, just 12.6 percent of sexual harassment incidents in gyms happened in locker rooms, indicating the need for more comprehensive efforts to protect gymgoers wherever they may be on site.
In terms of offenders, other gymgoers make up the vast majority, representing 93 percent of all perpetrators of sexual harassment. Other offenders include gym staff (7.8 percent), trainers (7.0 percent), romantic interests (6.2 percent) and friends (4.7 percent).
Sexual harassment is such a problem in gyms that it causes many people to change their routines, including by wearing different clothing and ceasing certain exercises. Meanwhile, a staggering 37 percent of women and 17 percent of men have switched gyms or stopped going to the gym completely to avoid sexual harassment. It's also driving more men and women to consider single-sex fitness businesses. The takeaway? In addition to addressing sexual harassment because it's wrong, doing so is also an investment in member recruitment and retention.
What Gyms Can Do
There are several things fitness businesses can do to stop sexual harassment. For starters, establishing clear policies and procedures is important. Yoga Alliance chief operating officer Shannon Roche told Elle, "Having clear policies and making those policies public, and holding people accountable puts everybody in a better place and makes everybody more safe."
Other strategies include implementing "no touching rules," and/or requiring instructors to ask before providing hands-on assistance. "A lot of teachers will begin class by approaching new students and saying, 'I give hands-on adjustments in this class. If you don't want me to provide them for you, that's perfectly fine, just let me know.' If you're touching a person, you say, 'Is this okay?' And you want to be careful to do it in a way that the student knows it's totally fine to say no," said yoga teacher, psychologist and psychology professor Dennis Abry.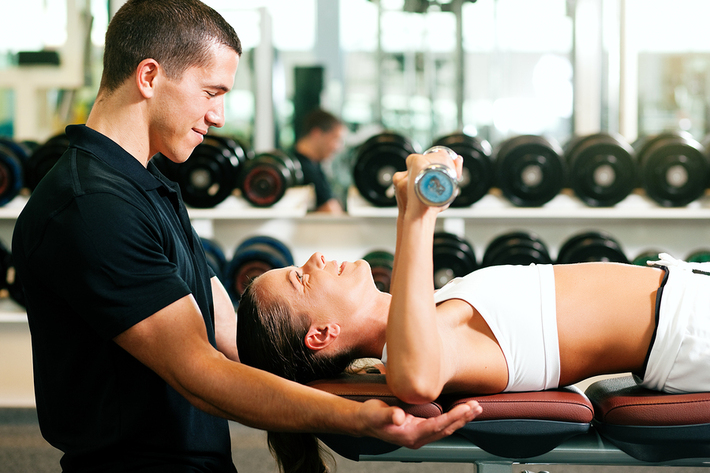 It's also crucial to remember that sexual harassment can also go both ways. Your staff and instructors may also be on the receiving end, and it can also occur via non-face-to-face channels such as text messages.
Encouraging members and instructors alike to get out of negative situations quickly and to report and document incidents that cross a line can help prevent them from occurring in the future while simultaneously demonstrating your commitment to supporting safety.
This is another area in which having the right documentation in place is also a smart business practice. For example, if you're forced to terminate a membership due to sexual harassment, having clear termination and refund clauses may also mean that the member is not entitled to a refund.
Having this handled by legal professionals adds another level of assurance. Personal training company owner Justin Seedman told IDEAFit, "You must document the incident in writing with as much detail as possible, while it is fresh in your mind. I call our attorney and ask the trainer not to communicate with the client. The attorney generally contacts the client, cancels the contract and [tells] the client not to contact the trainer or any member of the staff."
The prevalence of sexual harassment cases may be disheartening, but there's also good news. Exposing the problem to light is an opportunity to fix it.
AccuroFit is committed to helping your gym do even more for your members. Request a demo today to learn more about our fitness monitoring solution.