Prepare Your Fitness Business for the Holidays with These Five Tips
Prepare Your Fitness Business for the Holidays with These Five Tips
The holidays will be here before you know it. Is your fitness business prepared to make the most of them? Starting early can help leverage the holiday season to your advantage through a variety of different initiatives. Here's a closer look a five things you can do to make sure your fitness business is ready to send 2020 out with the fanfare it deserves while positioning yourself for a successful new year.
1. Organize a comprehensive holiday calendar.
November and December always fly by. While keeping up with appointments, events, promotions, and other scheduling tasks can be overwhelming, failure to keep up can mean broken trust and missed opportunities. From scheduling your holiday party to arranging staff time off, the sooner the better. And remember, while major holidays like Thanksgiving, Christmas, Hanukkah and New Year's may seem like the ones to plan around, other holidays — like Cyber Monday and Black Friday -- offer additional opportunities for engaging with current members and new members.
2. Plan (or promote) holiday specials now.
It's never too early to start planning and promoting holiday specials. People are eager to cross items off their holiday gift lists, and a well-timed promotion offering a product or service is a great way to address member pain points while simultaneously improving your bottom line. Holiday membership packages, workout challenges, and bring-a-friend promotions are just a few events to consider around the holidays. Just make sure to have a plan in place for how you'll promote these offers via social media, on your website, and in person.
3. Restock your inventory.
Merchandise is a smart source of additional revenue during the holidays, but only if your shelves are well-stocked. Water bottles, workout gear and yoga mats are just a few items that are popular during resolution session. And don't forget gift cards: According to data from the National Retail Federation, the majority of gift recipients put gift cards at the top of their wish lists.
4. Gear up for the New Year's rush
With resolutions on the horizon, most gyms can expect an influx of new members as well as a resurgence of interest from current members. Make sure your gym is well-staffed and ready for them. Offering longer hours, adding more classes for beginners, and including more orientation opportunities can help onboard members and build their relationship with your club. Conversely, if you're expecting slower days heading into the rush, plan accordingly. This is also a great way to protect your staff from potential burnout.
5. Shine and polish
The holidays may sparkle, but does your club? With so many potential gym members shopping different clubs, taking time to make sure all equipment and amenities are sparkling clean and in working condition can give you a critical inside edge. Confirm that your website is putting your best foot forward, too. If it's not, prospective members will probably eliminate you from consideration even before they take a step through the door.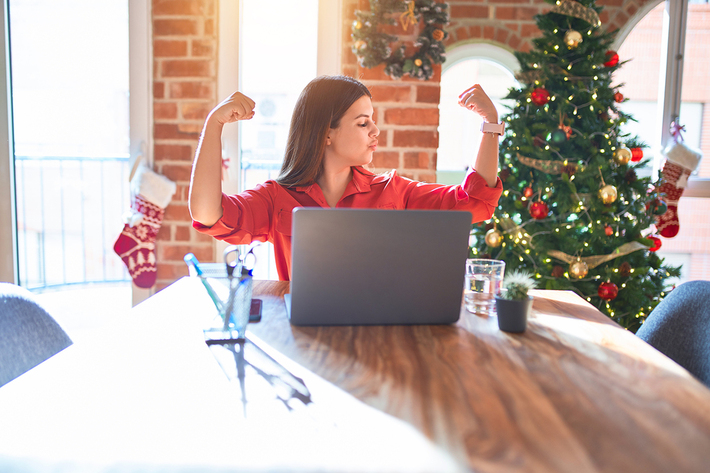 Here's one last thing to keep in mind. While some of your holiday initiatives will yield results, others may be less successful. Set a time in advance to document what worked, what didn't, and why. You'll be glad you did it this time next year when you can hit the ground running instead of reinventing the wheel.
Speaking of 2021, did you know that wearable technology once again topped the American College of Sports Medicine's (ACSM) list of the top fitness trends for the year ahead? Request a demo today to learn what the AccuroFit system can do for your fitness business.