Regulation of Fitness Centers & Gyms Is on the Horizon
What qualifies an individual to set up shop as a personal trainer? Until now, just about anything. Why? Because there are currently no state or federal laws regarding who can market themselves as professionals in this red-hot field. But not for long, according to a recent National Law Review article which predicts "change on [the] horizon." Here's a closer look at the current state of personal training regulations, along with what to expect moving forward.


The 411 on Personal Trainer Certifications

Personal training certifications are neither legal requirements nor universally regulated. Explains the National Law Review, "A certification is merely a certificate from a private, usually for-profit, company that an individual has passed whatever requirements that private company deems important before advertising or marketing themselves out as a personal trainer."

Unfortunately, leaving certification requirements up to private companies is tricky territory -- particularly when there's a financial advantage to certifying as many people as possible in exchange for a fee. So while some national certification companies do hold applicants to an acceptable standard, others fall woefully short.

"Obviously, given the risk to the consumer (i.e. people with no real knowledge becoming personal trainers in a few days upon paying a fee to a private certification company), state legislatures are becomingly increasingly active in requiring these certification companies and/or the personal trainers themselves to meet certain standards," concludes National Law Review.

Change on the Horizon

Occupational licensure proposals have been introduced in Washington, D.C., Florida, New Jersey, Massachusetts, California and Georgia -- all with serious legal consequences for anyone who uses the "personal trainer" certification without the proper license.

Meanwhile, a consortium of fitness industry leaders from the National Commission for Certifying Agencies (NCCA) have joined forces to form the non-profit Coalition for the Registration of Exercise Professionals (CREP). The group's aim? To encourage "consumers and other allied health professionals and policymakers to recognize registered exercise professionals for their leadership and expertise in the design and delivery of physical activity and exercise programs which improve the health, fitness and athletic performance of the public."

Not only has this organization advocated for the licensure of personal trainers for consumer protection, but it also maintains an online registry of exercise professionals.

Takeaways for Gyms and Fitness Clubs

So what do these impending changes mean for fitness centers? That depends. While there may be no state or federal laws regulating personal training certifications, many gyms maintain their own hiring standards, typically requiring at least one nationally recognized certification while simultaneously mandating that applicants also demonstrate a certain amount of prior work experience. If you're in this group, you're on the right track.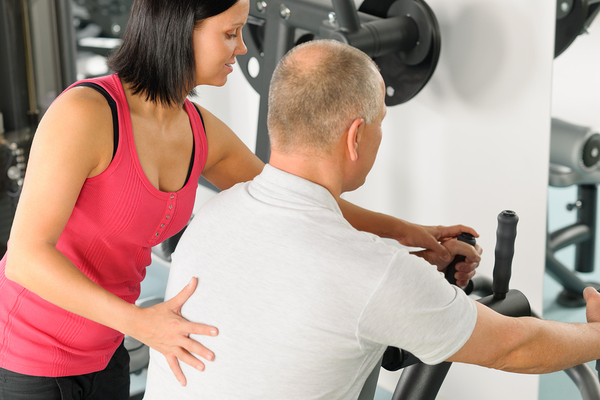 Making the switch the nationally certified trainers can safeguard your customers, reputation, and bottom line.

However, the National Law Review article also points out that many gyms fail to evaluate candidates' qualifications through written and practical assessments of their own. Others fall short when it comes to making sure personal trainers keep up with their certifications and continuing education once employed -- a vital initiative given the evolving nature of exercise science.

Regardless of the current policies and practices of a fitness operation, regulatory changes are looming. "While this may be seen as an alarming trend," suggests the National Law Review, it can also be reframed as a "great new opportunity to specialize and rid the market of personal trainers that are not properly trained and vetted."

Looking for more fitness center business advice and products aimed at helping your fitness center navigate the changing landscape? Download the catalog today.