Should You Add a Nutritionist to Your Fitness Center Staff?
True wellness isn't achieved through trends and fads. Rather, it's a multi-factored and complex process with many moving parts. At the heart of it? A winning combination of diet and exercise. You've likely got your members' backs when it comes to the exercise component, but what about diet? Hiring a staff nutritionist or registered dietician (RD) is a smart strategy aimed at helping gym-goers find balance and meet their fitness center goals. Here's a closer look at what these fonts of nutritional knowledge do, along with three benefits of introducing a nutrition component to your fitness center operations.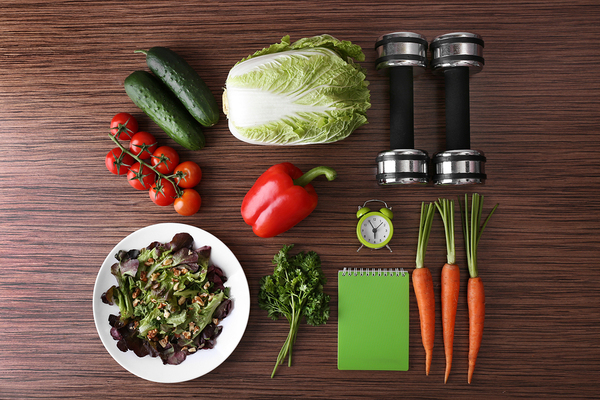 Diet and exercise go hand in hand when it comes to healthy living.
What Do Nutritionists Do?
Even the rich and famous aren't immune to the same poor diet pitfalls are the rest of us. In fact, Kim Kardashian recently told Entertainment Tonight about how she turned to a nutritionist after experiencing weight gain. Did it work? Yes, according to Kardashian: Not only did she start eating healthier and exercising more, but she also learned "what to cook and how to cook healthier." Overall, Kardashian said, "We've just changed our lifestyles."
The fact is that nutrition is much more complicated than most people realize. For starters, all calories aren't created equal. Your members may not be getting desired results for a variety of nutrition-related reasons far beyond merely taking in more calories than are going out. Other causes include eating too few calories, eating at the wrong times, and failing to fulfill their body's optimal needs.
An experienced nutritionist or RD can also offer actionable insights into what's holding members back while offering safe, proven advice toward reaching their goals. From structured, personalized meeting plans to goal setting, nutritionists have a variety of tools -- not to mention accurate information -- at their fingertips.
Three Benefits of Having an On-Staff Nutritionist
1. You'll keep member dollars in your gym.
What happens when your members fall short on their fitness goals? Some may get discouraged and stop coming. Others will quit the gym entirely. Yet others may seek out nutritional counseling from an alternate source. By adding a nutritionist and nutritional programming to your gym offerings, you give your members everything they need to succeed under one roof.
2. Nutritional counseling can address more than food.
The adage goes, "We are what we eat." We're also all a product of our histories, backgrounds, and life experiences. Trained nutritionists have experience in counseling psychology, which can help them address the "whole" person in order to identify underlying causes and obstacles.
As nutritionist Cynthia Sass wrote in Health, "I often find myself talking to clients about issues related to food that go beyond nutrition. Some encounter a lack of support or even sabotage from their significant other, friends, or family. Others feel that their job, workplace, or community get in the way of following through with healthy changes. And many of my clients struggle with emotional eating...In many cases, a nutritionist or dietitian's role is to help coach you through what gets in the way of following his or her advice….A nutritionist or dietitian worth their salt is going to empathetically coach you, not judge or scold you."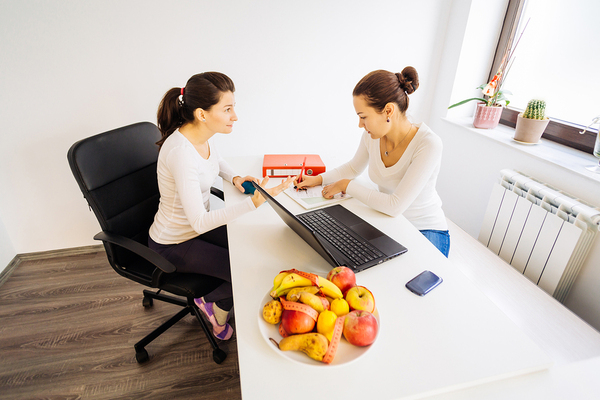 Routine followups can help members stay on on track..and stick around.
3. They add another level of follow-up, accountability, and credibility.
Just as personal trainers can help members stay motivated, so can nutritionists and RDs. Says the American Council on Exercise, "There's nothing like having a bona fide nutrition expert holding you accountable. An RD can help you stay motivated, troubleshoot challenges and barriers, and help you get back on track after a relapse."
A healthy lifestyle involves much more than walking on a treadmill or lifting weights. It's a mindset -- one most likely to succeed with access to the right information. A staff nutritionist or RD can play an invaluable role in supporting your members' fitness journeys -- not to mention your bottom line. Download the Catalog today to learn even more ways to drive membership and enhance your fitness center business with help from Accuro.