Should Your Gym Employ More Certified Fitness Professionals?
The American College of Sports Medicine (ACSM) recently announced its "Worldwide Survey of Fitness Trends for 2019." Earning a top 10 spot on the list? Employing certified fitness professionals. Why is this a new imperative, and should your fitness business be stepping up its efforts in this area? Here's a closer look.
The Certification Mandate
"The importance of hiring certified health/fitness professionals through educational programs and certification programs that are fully accredited for health/fitness professionals is more important than ever. More certification programs have become accredited by the National Commission for Certifying Agencies and thus allow employers easy access to certification validation," asserts the report.
The push for certification is not new, however. Given the lack of standardization regarding personal trainers and certification, regulating the industry through required licensure via third-party accreditation offers powerful potential for advancing the fitness industry. Proposes Club Industry, "Although the industry has evolved over the past 50 years, one thing has remained constant: its lack of regulation when it comes to personal trainers."
ACSM survey author Walter Thompson reveals, "It's literally the wild, wild west out there. [Becoming a personal trainer] requires three things: It requires a computer, access to the internet and a good credit card, and you could be certified by no less than six organizations."
The Coalition for the Registration of Exercise Professionals (CREP) is working to change this. Comprising eight major NCAA-accredited certifying bodies, CREP maintains an international registry of the country's NCCA-accredited training professionals. Continues Thompson, "It's a great tool that's going to get greater. Then you know that [the trainer's] certification actually means something."
Why It Matters
A significant body of evidence attests to the fact that working with a personal trainer is a more effective way to grow fitter and stronger than working out alone. We also know that personal training use is growing among health club members and constitutes an increasingly important source of revenue for fitness businesses. When it comes to supporting the optimal health and wellness of your members, it's not enough to merely hire staff. Hiring the right staff -- and training well -- can help you maximize their potential toward a better bottom line.
While some industry insiders express concerns over the cost of regulation, others counter that it's an important step to helping to provide safe and effective exercise environments. Not only that, but it's not an either/or scenario. The knowledge gained during the certification process enables trainers to do their jobs better and to, therefore, create better experiences for members.
Furthermore, fitness businesses can maximize personal training profits through a variety of strategies, including group classes, incentive deals, upselling, and flexible payment plans.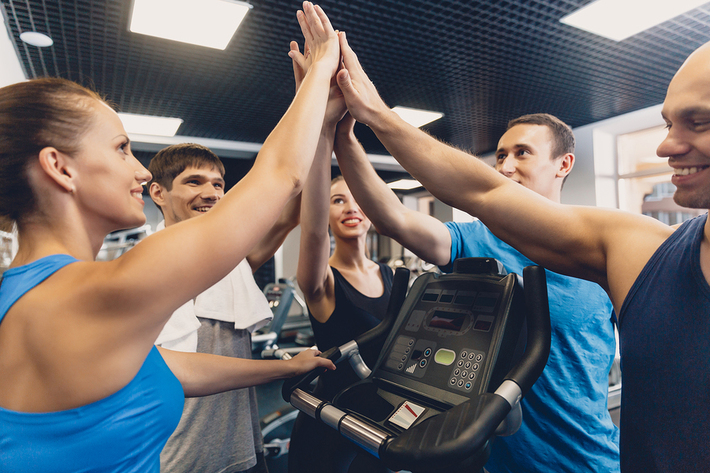 A fully certified staff offers other benefits, as well, including boosting the credibility of your fitness business, differentiating you from your competitors, keeping current with the latest trends, and lessening your liability risk.
Wondering what the top fitness industry trend was? Wearable technology. To learn more about how Accuro can help you incorporate wearables into your fitness business operations, request a demo today.