Should Your Health Club Offer Cancer Recovery Programs?
We often think of working out as a preventative measure against certain types of cancer. And, indeed, thanks to everything we know about the benefits of exercise, many people are living longer today with help from fitness centers. But did you know that your fitness business can also be part of the healing process for people living with cancer?
Here's a closer look at how more gyms are positioning themselves to help cancer patients and survivors to mutually beneficial gains.
Cancer and Physical Activity
A staggering 38.4 percent of men and women will be diagnosed with cancer during their lifetimes, according to data from the National Cancer Institute (NCI). In 2018 alone, an estimated 1.74 million new cases of cancer will be diagnosed in the US.
You may be aware that there's a significant amount of evidence pointing to the relationship between physical activity and the risk of certain types of cancer, including colon cancer, breast cancer and endometrial cancer. But the benefits of exercise don't end there. According to NCI, "Research indicates that physical activity may have beneficial effects for several aspects of cancer survivorship -- specifically, weight gain, quality of life, cancer recurrence or progression, and prognosis (likelihood of survival)."
The takeaway for gym owners? The odds are high that you'll have cancer patients and survivors among your members. Are you doing everything you can to support them in staying active, healthy, and positive?
Cancer Care in the Gym
A recent Club Industry article highlighted a new trend among health clubs: Encouraging personal trainers to pursue certifications aimed at meeting the needs of people in cancer recovery in order to offer personal training sessions designated for members who are healing from cancer.
For example, the National Federation of Personal Trainers' Cancer Recovery Specialist certification is a specialized training session which educates trainers on how to "...work one-on-one with cancer patients, supplementing their medical treatment with hands-on fitness principles that will support their long-term recovery."
Meanwhile, the Cancer Exercise Training Institute (CET) also has extensive programming across 25 different types of cancers, surgeries, and treatments, including the Cancer Exercise Specialist program in partnership with the National Federation of Personal Trainers (NFPT). In addition to recognizing the value exercise can have for cancer survivors, CETI also reinforces the importance of acknowledging that different cancer survivors have different needs.
For example, women who've had mastectomies may have specific considerations, such as range of motion and swelling -- both of which may be overlooked by fitness professionals without the proper training. And yet, says CETI creator (and cancer survivor) Andrea Leonard, "From a business perspective, there is a huge potential for new clients, and cancer is overlooked."
This is unfortunate -- particularly given that many cancer survivors want to reap the benefits of working out, but don't know where to begin. Echoes Cancer Recovery Specialist course author Carol Michaels, "Gyms are losing those people to, frankly, people like me."
Creating Community, Too
In addition to encouraging personal trainers to become cancer exercise and cancer recovery specialists, clubs can take other steps to be more welcoming to cancer survivors, too. Take Claremont, California's The Claremont Club, which offers a 13-week "Living Well After Cancer" (LWAC) program every fall, winter, and spring in partnership with a local hospital. Structured programming like LWAC, now in its 13th year, not only provides a non-intimidating introduction to your club, but also fosters opportunities for participants to broaden their support systems by meeting people experiencing the same challenges.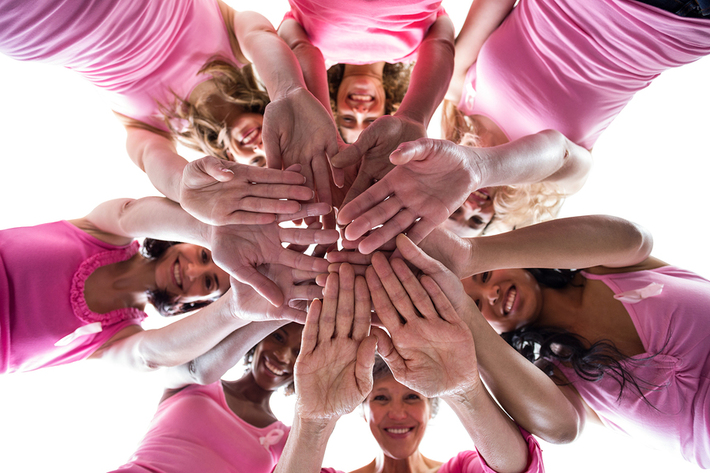 Enthuses Claremont Club CEO of the profound impact of the program, both as a benefit to your members and as a fitness marketing strategy, "It will improve your staff retention, member retention and the way you're viewed in the community. I feel very strongly that our clubs should all be inclusive, easy to enter and comfortable for people with chronic injury and chronic illnesses."
Ultimately, committing to empower cancer patients and survivors through targeted programming is a win-win for health clubs: Not only are you boosting your membership possibilities through new fitness marketing, but you're also giving back to people in need. "Cancer strips you of everything and leaves you feeling as if you have no control over your body. As a cancer exercise specialist, we are able to help them take a bit of that control back," said Leonard.
Looking for other ways to build your fitness business? Download the Accurofit catalog today to learn more about our innovative fitness monitoring solutions.