The Cost-Effective Way to Acquire Group Fitness Equipment
Gym owners have many issues to consider when opening or upgrading their facilities. One of the largest potential expenses? Fitness equipment. While every fitness business is different and there's no one-size-fits-all solution when it comes to outfitting your gym, leasing equipment may be a smart choice. Read on for a closer look at your options, along with several reasons why leasing gym equipment can be a cost-effective approach.
Understanding Your Options
Opening a gym is no minor enterprise -- especially when it comes to the upfront costs. Depending on the specifics of your situation, you have two choices when it comes to equipment purchasing: buying or leasing.
According to the website KompareIt.com, "Leasing is a great way to acquire expensive gym equipment without breaking the bank. Whether you're starting a new gym or refurbishing an existing one, leasing allows you to outfit the facility with the latest equipment for little or no money down….Most leasing companies will lease all of the equipment and furniture you need to outfit a gym. Items that are commonly leased include treadmills, ellipticals, stair steppers, free weights, universal gyms, exercise benches and mats. But the options are nearly unlimited."
Three Benefits of Leasing Gym Equipment
Leasing equipment offers a number of benefits, including the following:
1. You'll conserve upfront costs.
If you're short on cash and unable to acquire a business loan, leasing equipment may be the logical decision.
But even businesses with the cash to pay upfront may find benefits to leasing. While the future of the fitness industry is bright, spending a significant amount of your cash reserves on equipment before you've established your brand can involve a significant leap of faith. It can also be risky -- especially if you've yet to develop a membership. Leasing equipment can help you ensure that there's money in the bank for other mission-critical endeavors, such as rent, renovations costs, and marketing.
A gym owner with good credit should expect to spend between $2,500 and $2,700 month for $100,000 worth of equipment over a four-year period, reveals KompareIt. At the same time, you can expect to pay at least that much for the outright purchase of a single, regular commercial treadmill. High-end models, meanwhile, can cost as much as $10,000!
2. You'll diversify your options in the short- and long-term.
While equipment purchase prices are firm, the terms of gym equipment leases are flexible and negotiable. (Most lease terms are for either two or four years, however.)
Additionally, while buying means you're stuck with equipment as it ages, leasing comprises a number of different options upon the expiration of the term, including the choice to trade in equipment for newer models, purchase it for fair market value, or return it. Plus, reveals KompareIt, you may also be eligible for a buyout plan through which you can reserve the right to purchase the equipment at the end of the lease for a significantly reduced fee.
According to KompareIt, the terms of most gym equipment leases are for either two or four years.
It's also important to acknowledge the depreciation factor involved in new equipment purchases. By the time a piece of equipment is set up on your gym floor, it's already worth less than you paid for it!
You may be able to afford higher-quality equipment if you're financing the purchase.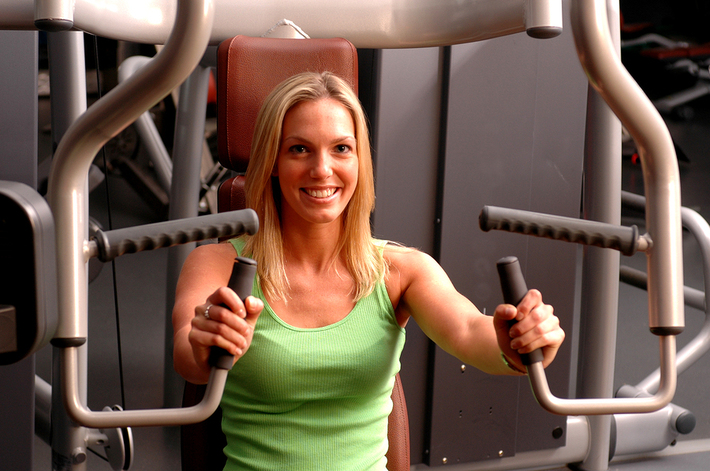 3. You'll have access to the latest, most modern equipment.
The fitness business is constantly growing and evolving. When you pay outright for new group fitness equipment, there's a chance your members will request more in-demand equipment, or that it will become obsolete before your investment has paid off.
Conversely, the short terms of a lease agreement make it easier for gym owners to ensure that their businesses offer the cutting-edge equipment prioritized by members and prospective members. Not only that, but while owning equipment means you'll be on the hook for all maintenance and upkeep, leasing mitigates these concerns.
While it may be true that buying anything outright is almost always cheaper than leasing because you ultimately gain an asset, there are an abundance of upsides to leasing group fitness equipment which may justify the added expense.
But fitness equipment doesn't just mean treadmills and stair masters. Other must-haves for today's forward-thinking fitness businesses? Monitoring technology. Request a demo today to learn about what the Accurofit System can do for you.