The Fitness Center Enigma: Everything for Some or Something for Everyone?
Fitness clubs are not created equal. In fact, today's gym-goers have an unparalleled breadth and depth of options from which to choose. With so much talk about targeted marketing, it begs the question: Are you better off casting a wide net and hoping to entice as many members as possible, or emphasizing a particular aspect of your gym? Here's a closer look at what matters most when it comes to marketing your fitness center.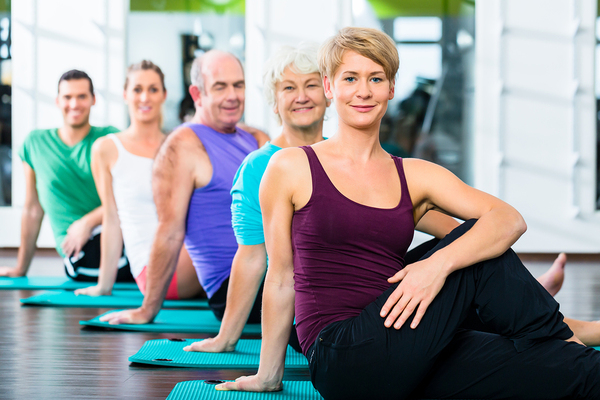 The Boomers are coming...but are they coming to your gym? Marketing can make all the difference.
The Many Types of Fitness Centers
The very first fitness facility, Muscle Beach, debuted in the 1930s, according to AthleticBusiness.com. It originated as a place to perform acrobatics but over time evolved into a "bodybuilding mecca" for everyone from Jack LaLanne to Arnold Schwarzenegger.
Over the past near-century, more types of fitness facilities have emerged. Some, often dubbed "health clubs," and "fitness centers," are more general in nature, offering members an "all-in-one" solution comprising a wide range of exercises, activities, classes, and health and wellness programming. They may also have additional amenities, such as childcare, saunas, tanning beds, jacuzzis, and juice bars.
Other fitness facilities are more specialized in nature, such are those focused primarily on aerobic activities and cardiovascular equipment; yoga studios; dance centers; Pilates centers; athletic clubs, comprising common sporting activities, such as basketball, racquetball, tennis, and squash; and weightlifting and strength training (usually called "gyms").
When choosing between fitness facility options, members evaluate a number of different factors, including location, atmosphere, amenities, and price. Of course, the choice of which fitness facility to join also relies heavily on the goals of prospective members. If an individual enjoys tennis and is looking for more opportunities to play, an athletic club may be the best fit. Conversely, someone wanting to begin a new fitness regimen in order to improve their overall health may find a health club or fitness center to be a more appropriate option.
The State of the Industry
Data from market research firm IBISWorld reveals three interesting insights for fitness business owners looking to refine their marketing, including the following:
For starters, demand for fitness facilities is on the rise due to our increasingly health-conscious society. Because of this, says IBISWorld,
"The Gym, Health and Fitness Clubs industry has benefited from recent marketing campaigns aimed at fighting obesity, as well as consumer trends toward improved health."
Additionally, while people are prioritizing their health, they're also prioritizing savings. Says IBISWorld,
"The emergency of the budget-conscious gym member has considerably changed the industry."
Lastly, changing demographics will have a direct impact on growth within the fitness center sphere over the next five years. Says IBISWorld,
"The number of adults aged 20 to 64, the largest gym-going demographic, has grown, spurring demand for gym memberships over the period. As a result, in the five years to 2017, industry revenue is expected to grow. Over the five years to 2022, many baby boomers are expected to sign up for health club memberships, as they grow more health-conscious due to their age. Consequently, industry revenue is forecast to grow during the five-year period."

Vision Matters
Ultimately, say experts, what differentiates your fitness business from another one is not what type of fitness center you're operating, but how you convey that in your marketing message to your target demographic. According to IBISWorld's findings, of the 250 key success factors identified for fitness facilities, "effective product promotion" was in the top three.
A critical step in the right direction, according to CMSWire?
"Think about what your customers want, and what you want those digital customer experiences to look like. Then consider how you want to streamline internal processes with digital tools and technology to deliver customer experiences that stick."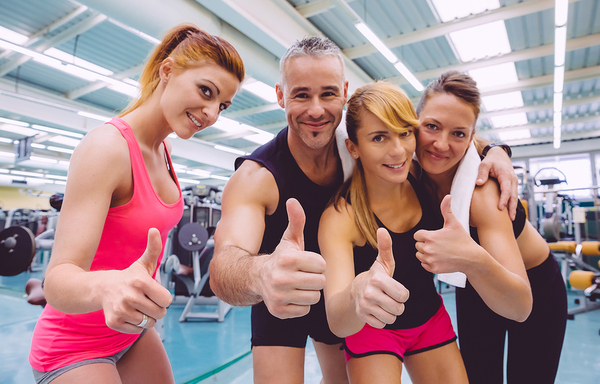 Knowing how they think can earn you more than a thumbs up. It can earn you their business.
Indeed, in this day and age, no customer experience is complete without a digital component. Says Forrester Research, Inc.'s report, Why You Need a Digital Customer Experience Strategy,
"Companies say that digital touchpoints are critical to their customer experience efforts but don't have an approach for multi-touchpoint experience, don't know customers' expectations, and don't know how to represent their brands. The problem is only getting more challenging as users' demands widen across an expanding array of digital touchpoints."
Adds leading customer experience services company McorpCX,
"Smarter customers demand smarter customer experiences – and digital touchpoints are increasingly important in delivering them. The rapidly expanding number and importance of digital touchpoints – as well as the growing strategic role these touchpoints play across the enterprise – demand that digital customer experience strategy becomes a top priority. Without digital experience strategy tied to a broader, multi-channel customer experience strategy, organizations will continue to deliver different and often inconsistent experiences across different channels."
The overall takeaway? Effective 21st-century fitness center marketing is about much more than what you market, but also about how you market. The best part? According to IBISWorld, the fitness center industry is in a "growth life cycle stage." In other words, by heeding this fitness center advice and adopting the right marketing strategies for your fitness center, you can expect to come out ahead. To learn more about what the Accurofit System can do for you, request a demo today.