Wanna Work Out? Or Would You Rather Have Fun?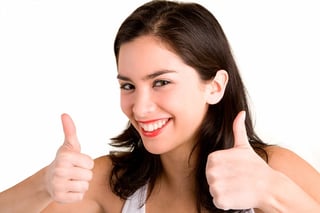 One of the more challenging areas of gym ownership is retaining the members you already have. While you may have a few serious, hard-core fitness fans, for the most part, your members may suffer from occasional lack of motivation to get fit.

Sadly, this lack of engagement can easily turn from an occasional lapse into a bad habit that eventually leads to dropping a gym membership. How do you stop that process from occurring? What can you do to ensure that your fitness business stays in good shape with members who are enthused and excited about working out?
Changing from Work-Out Mode to Fun Fitness

While you want to be sure to have equipment and classes available for your more hard-core gym members, it is important to realize that making workouts fun will help you retain those members who teeter between all-out serious workouts and goofing off on the gym floor.

Just like mothers the world over who disguise healthy vegetables into more palatable presentations for their children, smart gym owners find a way to make fitness fun. GymSuccess.com's "Member Retention"gives this advice: "Don't be boring. Be extraordinary and unique in your member offerings. Your programming needs to be fresh and fun to keep your members excited about remaining a member."

BoostFitnessMarketing's "5 Member Retention Strategies for Fitness Centers" agrees, saying simply: "Make sure you're offering a few classes to keep people excited."

Great Ways to Have Fun in Fitness Class

With that advice in mind, consider the following ideas that put the fun back in fitness:

1) Do Some Hoops

Hula hoops, that is. Those same simple hoops that captivated you for hours as a child can add energy to your fitness classes.

Does hooping really work as a work-out? Dr. Cedric X. Bryant, chief science officer at the American Council on Exercise (ACE), said a 2011 ACE-sponsored study found that hooping could burn up to 600 calories an hour. "We found that just by the nature of movement it did a pretty effective job," Bryant said.

For a minimal investment, you can keep members happily engaged while working on their core. Guaranteed to bring a smile to everyone's face, hula hoops are a low-tech way to enliven your class.

2) Add Some Dance Moves

In addition to the ever popular Zumba, some fitness clubs are engaging their members with other dance options like Hot Hula, Piloxing, and Line Dancing. According to FashionMagazine.com, there are also Beyography classes, where participants can channel their inner Beyonce with routines choreographed to the diva's famous videos, along with pole-dancing classes for members looking for a fun way to develop their upper body, strengthen their core, and improve their flexibility.

3) Swim like a Fish

Fitness clubs with pools can use "mermaid" swim classes to engage members with something new. With legs bound together and limited mobility, swimmers use their core muscles to propel themselves in the water, providing a workout very different from a regular swim class.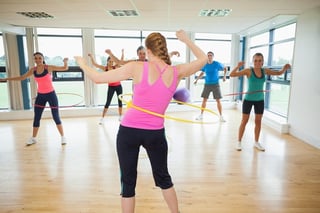 4) Catch a Wave

SurfSET fitness classes simulate the movements of surfing, like paddling, jumping on your board, squatting, and using your core and leg muscles to maintain balance. Balanced on Bosu balls, the surfboard provides a beach-worthy workout right in your gym.

The Bottom Line

While some of these ideas require special equipment or training, they represent a way to bring fun back into your fitness center. Use these ideas as a springboard for your own creativity and design fitness classes that will delight and engage your members. Share your own successes with creative ideas for your fitness club in the comments section below.

The bottom line is that member engagement leads to member retention. The more creative the offerings you provide, the more likely it will be that your members stay with your gym for the long haul. To see what AccuroFit offers to aid with your member retention strategies, download the AccuroFit Catalog today.