What All Gym Owners Should Know About Maximizing Facebook
Last year may not have been Facebook's best. Think it's all over for the social media titan? Think again. Proposed Kalev Leetaru for Forbes earlier this week, "Facebook's continued growth reminds us: it's now too big to #DeleteFacebook." Quite the contrary, in fact. If 2018 proved anything, it's that Facebook has some serious staying power.
The takeaway for fitness business owners? If you're not optimizing your Facebook efforts, you're missing out on opportunities to drive membership, engagement, and revenue.
Read on for a roundup of five tips aimed at helping you make the most of Facebook for your fitness business.
1. Embrace video content.
According to a study by BuzzSumo of more than 77 million Facebook posts, one type of post far outperforms the rest when it comes to engagement: video. Not only does video get at least 59 percent more engagement than other post types, but it also outperforms photos by 73 percent. Questions trailed video in terms of performance, followed by photos, giveaways, links, and coupons.
2. Start using stories.
Stories were relatively late to the Facebook party, but they've hit the ground running. Earlier this year, the company announced that its Facebook and Messenger Stories had hit a staggering 300 million daily active users, nearly doubling rival Snapchat's 188 million daily active users. Plus, they've got prime real estate thanks to their plum positioning at the top of the Facebook app. The takeaway? While these pieces of content may be short-lived (just 24 hours), they can have a lasting impact.
Wondering what, exactly, your Stories should look like? Advises Zenplanner of the best strategy for Facebook Stories, "These posts should be fun, engaging, inspiring or goofy, anything that can give people a more in-depth look at your business and the vibe you want to put out."
3. Be ready to respond.
Facebook isn't just about marketing. It's also a customer service tool, but only if you accept that it's a two-way dialog. Be sure to have a system in place for monitoring Facebook and all of your other social media channels so you don't miss a chance to respond to customer questions, comments, and concerns. Fail to do so and you risk losing their loyalty and their patronage along with it.
4. Create a community.
Today's consumers are all about authenticity, and research consistently shows that they prefer peer feedback to conventional "sales" techniques. Facebook offers a winning way to bridge the gap. By encouraging your members to contribute, you facilitate meaningful social interactions.
Facebook marketing expert Mari Smith told Social Media Examiner, "People love to belong, especially to a community of like-minded individuals and businesses. They like to have a safe environment where they feel they can open up a bit more, be among the first to hear breaking news, or share fresh ideas with one another."
Facebook can be exactly that place and can help cultivate that same sense of community in your gym, too.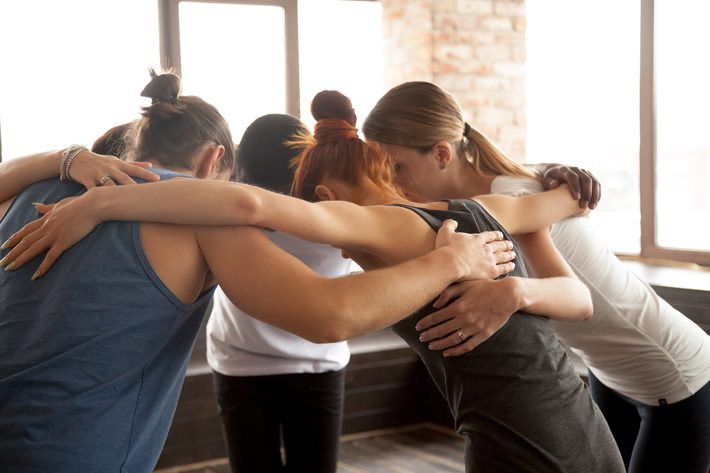 5. Keep time on your side.
"When you are in a competitive field like fitness, it is important to make the most of your time," insists NESTACertified. All Facebook posts aren't created equal. It's not just what you post, but when you post. Specifically, weekend posts get the most interaction, as do posts made after conventional work hours. Days and times to avoid are Thursdays and the lunch hour. Why? These posting times are so popular that your post can get lost in the mix.
CNN Business recently declared Facebook to be "one of the world's most dominant companies." These five tips can help you start putting that power to work for you in today's intensely competitive fitness industry.
Another way to gain the inside edge? Fitness monitoring technology. Request a demo today to learn what the AccuroFit System can do for you.