What Workouts Do Members Want in 2019?
Fitness trends come and go. If you're a fitness business owner looking to position your gym for ongoing success despite the dynamics of the industry, understanding what your members are looking for at any given moment can make or break you. The good news? There's plenty of intelligence out there offering actionable insights into how people will be working out around the country in the year ahead.
Fast Fun Facts
Let's start with a roundup of facts, as recently revealed by a ClassPass study of how cities stack up against each other in terms of the fitness habits and preferences of their members.
For starters, exercisers in Columbus, Ohio took home the title of "Early Birds" for their propensity for rising, shining and working out. It was the city where people were most likely to book a class before 7:30 am. Portland, Oregon, meanwhile, distinguished itself for having the largest number of "Lunchtime Warriors," AKA people most likely to book classes between the hours of 11 am and 1 pm. This begs the question: where is working out at night particularly popular? In Pittsburgh, home to "Night Owls" likely to book classes at 7:30 pm or later.
Other items of geographical interest? Orlando is home to the largest share of "Jetsetters," AKA people most likely to book classes in other cities; Las Vegas claims the biggest proportion of "Wildcards," members inclined to book classes at the last minute; Atlanta came out ahead in the "Social Butterflies" category with people more likely to book classes with friends; and San Diego reigned as "Perfect Planners," with exercisers least likely to miss or cancel classes. Fitness enthusiasts in New York won the ultimate title of "Go-Getters" for booking the most total class reservations over the course of the year.
Depending on the location of your fitness business, understanding this data can help you cater to your members to create the best experiences.
Key Trends
What other trends are emerging looking ahead in the fitness industry? While strength training remains the most popular activity, treadmill classes are coming on strong; in fact, they were the fastest-growing trend in 2018. Pilates, barre, cycling, and yoga also made strong showings last year.
Tuesdays are the most popular weekday for working out, while 5:30 pm proved to be the most popular weekday time of day for exercising -- compared to 10:30 am on the weekends.
All in all, people spent a total of a staggering 1,090 years, seven months, two weeks, four days, 17 hours, and 48 minutes working out, although busy schedules necessitated a different approach including a move to shorter classes and workouts. ClassPass Director of Empowerment Funding and Expansion Shari Castelli told Bustle, "ClassPass found that 33 percent more people signed up for classes 44 minutes or less in 2018 than they did in 2017. People are busier than ever, and studios are catering to that more and more."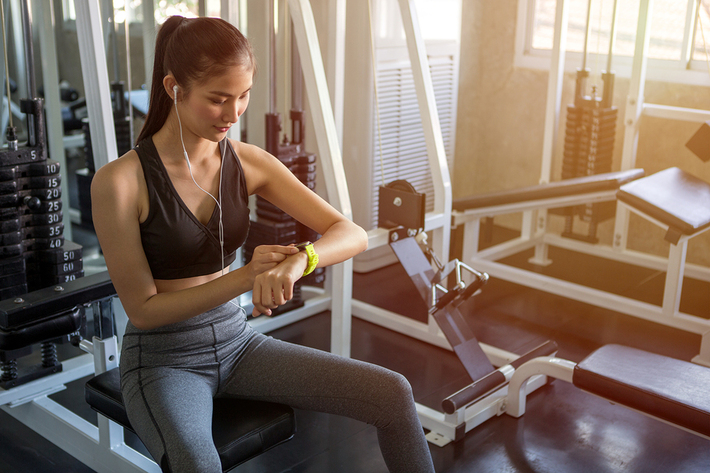 Group fitness also continued to enjoy a positive run in 2018, with more growth expected in 2019.
There is one last reason to heed these trends. The ClassPass study also revealed that more than 6,223 fitness studios were added in 2018. Fitness centers are increasingly facing new competitors, thereby heightening the need to meet your members' expectations or risk losing their business to someone else.
Enter fitness monitoring technology and apps. Said fitness expert Amanda Cerny of the appeal of fusion of technology and exercise, "People love the idea of being able to access valuable information from their devices, from the convenience of their home, as people can see success with social and technology friendly programs that are easy and fun to use." Request a demo today to learn more about how the Accurofit System can help you give your members what they want.