Why Your Fitness Business Needs an Internal Social Media Policy
Social media is an invaluable tool for fitness business marketing. However, if your staff members aren't using it correctly, they may be doing more harm than good. Here's a closer look at why your fitness business needs a social media policy, along with what it should include.
Putting the "Social" in Society
Social media is omnipresent in the modern world. In fact, a 2018 Pew Research Center survey reveals that the vast majority of Americans frequently use social media sites, including Facebook, Twitter, Instagram, LinkedIn, and Pinterest. As a fitness business owner, you've probably given some thought to how your members are using social media. But have you stopped to think about how your staff members are using it, too? Depending on how (and when) they're using it, this can be a boon or a bust for your business.
New York City's Harbor Fitness co-founder Mike Ganim told Club Solutions magazine, "Social media can be a club operator's best friend or worst enemy. Employees must understand they represent the club at all times, and what they do outside is as important as what they do inside. Their actions reflect on the club as a whole."
Social Media Policies 101
This begs the question: what should your fitness business policy include? According to Ganim, the first rule is easy. When employees are working, they should not be using their cell phones at all, let alone be posting on social media. In addition to reducing the chance that they'll post something inappropriate, it also ensures that their time is spent engaging with members as opposed to being distracted by their phones.
When staff members aren't on the clock, it's also important for them to remember that they are ambassadors of your club. Continues Ganim, "When off-duty and 'out and about,' do not allow employees to tag or hashtag the club while partaking in activities that are not club- or fitness- related. If you allow inappropriate content to sit too long, your audience will soon believe that is what you stand for. Remember, your club is on a stage 24 hours a day for the world to see."
The more specific your social media policy is, the better. This ensures that everyone is on the same page, and includes defining what falls under the umbrella of social media according to your club, clarifying how your club name should be identified on social media, and specifying for what purposes club-supplied email addresses can be used.
Using Social Media to Your Advantage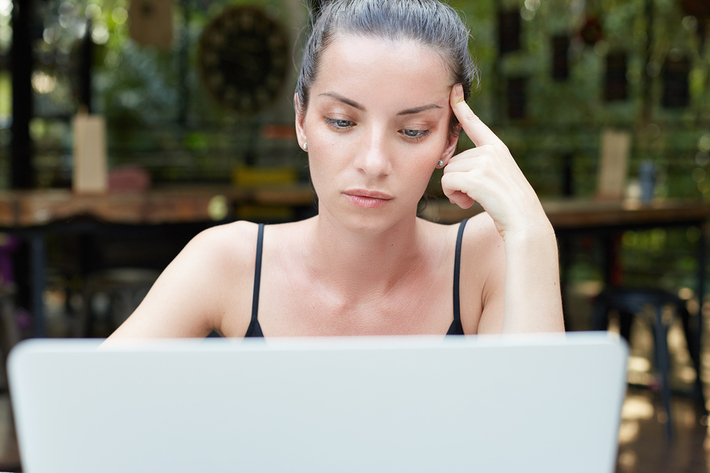 All this being said, training club employees to be savvy social media users can help create relationships with members and strengthen your community. The key to achieving this, according to Ganim? Monitoring as opposed to censoring. "We have a social media director who receives content, then reviews it and edits it before posting," he reveals. In addition to monitoring social media activity, these trusted employees can also be tasked with promptly responding to comments and dealing with issues as they arise.
There is one word of caution regarding creating social media policies. While they can be useful, they can also get you into trouble if anything it includes could be constructed as illegal. Recommends IHRSA Executive Vice President of Public Policy Helen Durkin, "If you do have a social media policy, it is a good idea to have it reviewed by an attorney."
Lastly, keep in mind that while implementing a social media policy may seem like extra work, doing so can be a great opportunity to boost your brand perception in the public eye. Proposes the Club Management Association of America (CMAA), "Defining your core values helps ensure that your club's objectives are incorporated into your social media guidelines — for example, if 'friendliness' is a core value for your club, it makes sense that social media is used to raise awareness of club events and amplify awareness of the club's facilities and other offerings among external markets."
Speaking of boosting your brand perception, wearable technology can demonstrate your club's commitment to helping members achieve their fitness goals. Request a demo today to learn more about what the Accurofit System can do for you.