Will Your Fitness Business Survive COVID-19?
The fitness industry took a major beating in the early COVID-19 outbreak as well as during its ongoing aftermath. Not only were gyms all over the country forced to close their doors, but hundreds of thousands of fitness business employers unexpectedly found themselves jobless, according to Fox Business. Equally alarming? That 25 percent of fitness businesses in the US will close for good this year without government intervention, according to International Health, Racquet & Sportsclub Association (IHRSA) board member Chris Craytor.
Here's a closer look at the situation, along with guidance on how gyms can endeavor to be in the 75 percent of fitness businesses that emerge on the other side.
A Collective Plea for Relief
All businesses have struggled through the coronavirus pandemic. However, fitness businesses were hit hard for one reason, according to stakeholders. Rather than being deemed as essential and kept open, they were considered to be dangerous and shut down. At the same time, they were not included alongside restaurants and hotels in the original wave of PPP loan packages. Asserts Craytor, "We're a group that has been hit really hard by this pandemic, but largely left out of any relief given by the government."
This happened despite the fact that the fact gyms are similar to hospitality businesses in terms of their employee bases. Plus, they offer health benefits at a time when they're direly needed. "While we're not as large as those industries, we're also still pretty important because what we do is keep people healthy. And it's probably never been a better time to be healthy and lead a healthy lifestyle," continues Craytor.
The issue has been further complicated by the fact we're in uncharted territory, and uncertainty abounds. While some fitness businesses remain closed for the foreseeable future, others have reopened -- with a catch. Due to obstacles pertaining to everything from concerned members to capacity limits, they continue to struggle. Plus, there's always the looming threat of a surge of cases and the resulting closures.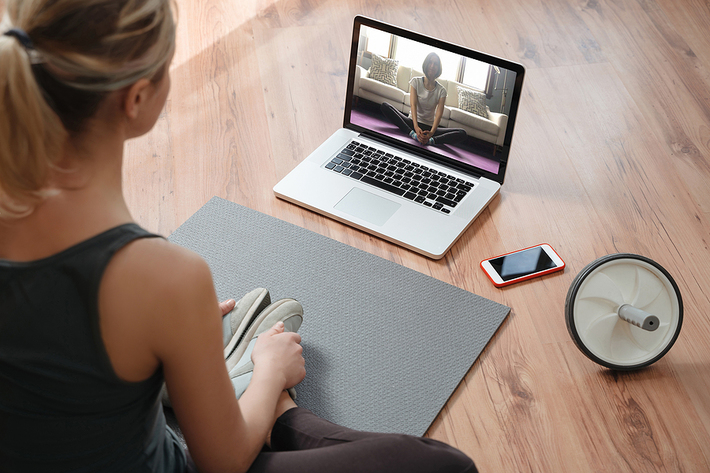 Staying Afloat During Treacherous Times
There's no denying that COVID-19 is testing the fitness business in unprecedented ways. "I think many clubs are doing absolutely everything they can to maintain their workforce and their membership, whether that be offering virtual classes, whether that be renting out their equipment or even doing things outside if they're not allowed to open their doors," reveals Craytor. Indeed, the ability to pivot and innovate may be precisely what allows some fitness businesses to survive while others go under.
And there's only so much innovation to be done. After the Petaluma, California gym she works for installed a 7,000 square-foot deck outside the gym, staff member Jennifer Palter expressed concerns that these changes will only stop the bleed for so long. "I don't know what we're going to do. Just keep adapting as best as we can, but there is only so much we can do before it's unsustainable," she told ABC 7 News.
Still, there's hope for the future -- although it may look different than the future we'd have expected to see looking ahead just a year ago. Entrepreneur, leadership, and business expert Steve Glaveski's conclusion based on his analysis of what tomorrow's gym-goers will want, need and expect? "Gyms who can reorganize around the new realities -- smaller market, more hygiene concerns, less disposable income, pervasive laziness, the resilience of specialist offerings -- will be more likely to succeed," he predicts.
While the challenges have certainly grown due to COVID-19, fitness business success still relies on member retention and recruitment, which, in turn, depends on meeting member needs. With overall health and wellness more important to people than ever due to the pandemic, fitness monitoring technology can be an invaluable selling point for gyms. Enter the AccuroFit System. To learn more about how AccuroFit can help support your member recruitment and retention initiatives, request a demo today.