World Wellness Weekend 2020: A Wrap-up
While a lot has changed in 2020, the objective of most fitness businesses hasn't: to help people lead more active, healthy lives -- even amidst unprecedented challenges and in the face of tremendous uncertainty. To that end, fitness businesses all over the world recently participated in World Wellness Weekend. This global initiative, which took place September 19-20, is aimed at encouraging people to be more healthy and active.
Here's a closer look at World Wellness Weekend, its goals, and opportunities for health and fitness clubs to get involved in next year.
What is World Wellness Weekend?
Did you know that health clubs only reach approximately 20 percent of people? This means that 80 percent of the population is missing out on the programming and services offered by health clubs. Accordingly, health clubs miss out on opportunities for more diverse members and the growth that accompanies them.
Enter World Wellness Weekend, defined by IHRSA as "an opportunity to get more people active and showcase how your club is part of the solution." The initiative is aligned with the World Health Organization's Global Action Plan on Physical Activity, which seeks to reduce physical inactivity in the world by 15 percent over the next decade.
Specifically, World Wellness Weekend identifies "Five Pillars of Wellness," including sleep and restoration; nutrition and nourishment; vitality and movement; serenity and mindfulness; and purpose and solidarity. The broad range of events and activities which touch on these aspects of wellness are suitable for highlighting during World Wellness Weekend.
Fitness Clubs and World Wellness Weekend
The year 2020 has presented unique challenges for health clubs and their members. World Wellness Weekend in 2020 was no different. In addition to events that welcomed community members through their doors, clubs reached out virtually to offer new fitness experiences to people in new ways.
Thinking of getting involved in World Wellness Weekend next year? The initiative asks participating gyms to offer a minimum of one free wellness activity over the course of the weekend. There are many ways to do this -- both in-person or virtual. Ideas include offering a free group fitness class, a complimentary day pass to your club, a nutrition talk, or a free training, nutrition, or meditation session.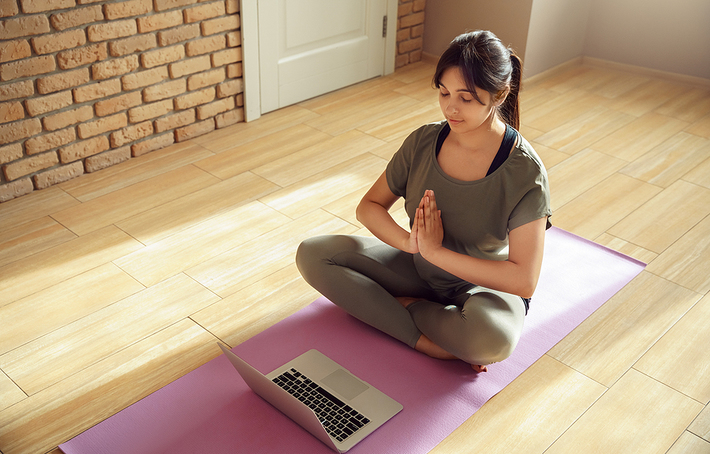 To help get the word out, the World Wellness Weekend site also maintains a listing of events and activities, as well as a map of where they're taking place. Clubs were also encouraged to use the #WorldWellnessWeekend hashtag to further spread the word and raise awareness.
Louisiana's Stone Creek Club & Spa is an example of a club that embraced the event in 2020. The business offered several different activities and events, including discounted Member pricing, complimentary access for a day with spa service, and a free gift. Members, meanwhile, were encouraged to bring a friend and were also offered free hydromassage sessions for them and their guests. Stone Creek also launched several new programs accompanied by free smoothie samples following classes.
World Wellness Weekend founder Jean-Guy de Gabriac proposes, "There is no nobler mission in life than to encourage each and everyone to become the best version of themselves (physically, mentally and emotionally). As a fitness business, you're already working toward this mission every day. World Wellness Weekend offers a wonderful opportunity to expand your reach and deliver your programming and services to more people in your local community."
Today's fitness wearable technology can offer invaluable partnerships in supporting members as they work toward their wellness goals. Request a demo today to learn more about what the Accurofit System can do for your club and its members.